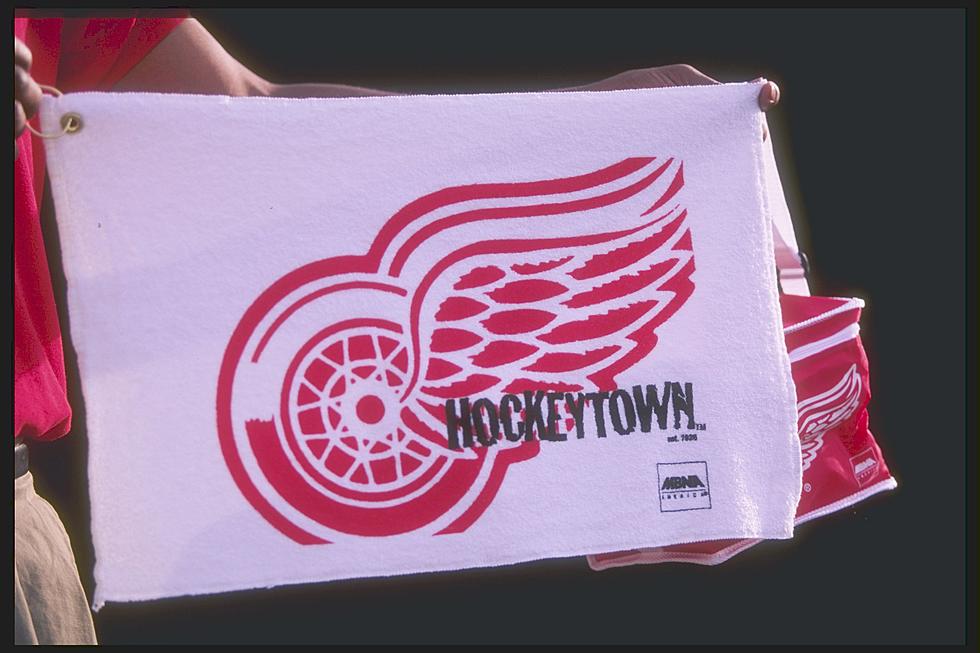 The Infamous Red Wings Vs. Avalanche Brawl Happened 25 Years Ago
Getty Images
Red Wings fans remember "Bloody Wednesday" like it was yesterday.
Hockey fans were treated to one of the most intense nights in history 25 years ago. It all happened in a game between the Detroit Red Wings and the Colorado Avalanche on March 26th, 1997. That night has been nicknamed a number of things including "Bloody Wednesday," "Fight Night at the Joe," and "Brawl in Hockeytown."
The game took place in front of 19,983 fans at Joe Louis Arena. Detroit and Colorado had one of the most heated rivalries in the league and much of it stemmed from Game 6 of the Western Conference Finals in 1996. During the game, Claude Lemieux checked Kris Draper's face into the boards. This caused Draper to be sent to the hospital with a broken jaw, a shattered cheek and orbital bone, which required his jaw to be wired shut.
The tensions boiled over during their fourth matchup of the next season. The game saw nine fights with the first one starting at only 4 minutes and 45 seconds into the first period between Kirk Maltby and Rene Corbet. Throughout the game, brawls broke out between the players and it was after the third fight near the end of the first period when Darren McCarty was able to enact some vengeance against Claude Lemieux. Once McCarty began to pummel Lemieux, Patrick Roy left the net to jump in on the action and was quickly shut down by Brendan Shanahan.
A lot when down during the "Brawl in Hockeytown" that day in 1997. The one thing we all learned for sure is that the Detroit Red Wings, much like the Wu-Tang Clan, ain't nuthing to f*** wit!
Source: Wikipedia
Check Out Some of the Top Tourist Locations Throughout Michigan
Michigan has a lot to offer travelers that want to explore the Mitten. From waterfalls and islands to Little Bavaria and top college towns.
9 Iconic Michigan Arenas & Stadiums and What They Would Cost Now
Michigan is home to many iconic arenas and stadiums from Tiger Stadium to Little Caesars Arena. Find out here what they would cost to build today.