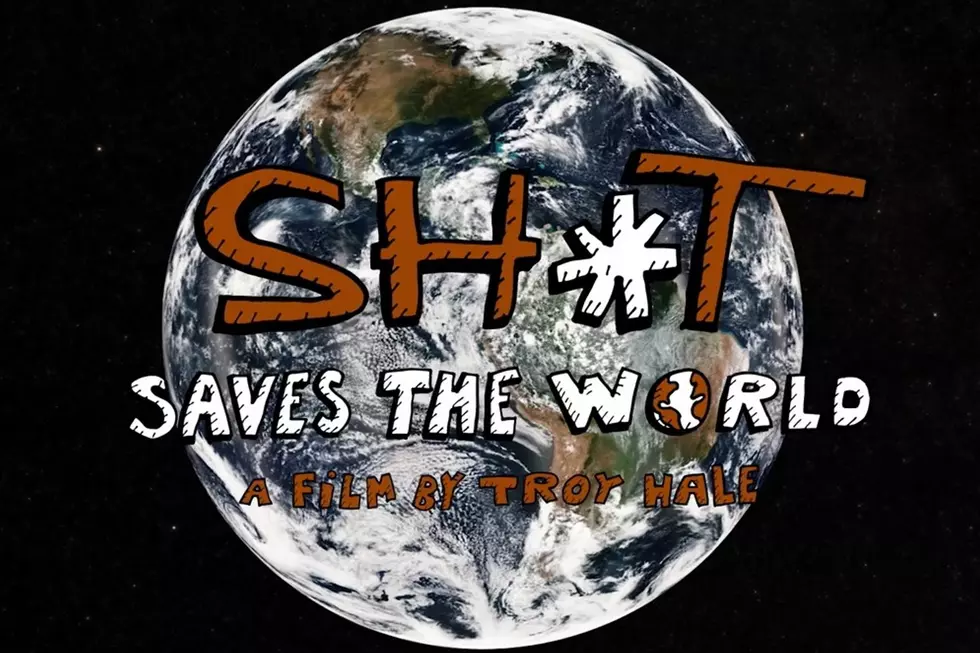 MSU Professor's Documentary Takes a Humorous Look at Poop All Over the World
Sh*t Saves the World via YouTube
A professor at Michigan State University is tackling one of the world's biggest problems:  Poop. His award-winning documentary 'Sh*t Saves the World' is now available on several streaming platforms.
SEE ALSO:  Brawl at Huron County Beach is a Repeat of 2019 Melee
Troy Hale is the MSU professor behind the project that takes a humorous look at human and animal waste, how it impacts the environment, and the benefits fecal matter has on us.
Everybody Does it...
Sure, your significant other probably didn't do it in front of you for the first several months of your relationship, but the reality is that everyone poops. Every living thing poops.
Hale says the idea for the documentary came about after he did a little research and discovered that there really isn't that much out there about the subject of number two.
"It's a goofy enough topic that people in Hollywood got interested in," Hale said. "For myself, I come up with all these ideas and see if there's anything out there like that. When I researched this film, there was nothing out there."
He tells WLNS-TV in Lansing that the first cut of the film was a roughly 10-minute project that he produced with the help of a few MSU students in 2017.
Traveling the World, in the Interest of Poop
Realizing that excrement from animals has a huge impact on the environment, Hale realized he needed environmental footage for his documentary and shot much of it while vacationing with his family.
He tells the TV station that a trip to Tanzania proved to be a big win.
"I didn't realize how much content I would get from there. There are dung beetles that survive using other animals' crap," he said. "They make dung huts there; they use cow manure and build houses out of it."

 
Award-Winning Documentary Now Available
Hale says that because of the subject matter of the film, there is plenty of humor sprinkled throughout 'Sh*t Saves the World.'
The documentary has received two Michigan Emmy Awards for writing and editing and has been featured at several film festivals.
It's now available on several streaming platforms such as YouTube, Amazon Prime Video, Apple TV, and iTunes. You can watch a preview below.
21 Notable Michigan State University Alumni You May Recognize
Check out 21 notable alumni from Michigan State University throughout the years. So much great talent has walked through the doors.
Lansing Civic Center Memories
Did You Know Michigan Has Nine Border Crossings Into Canada?
Michigan has more than just the Ambassador Bridge to get you to Canada. Check out all nine international border crossings that connect Michigan and Canada.