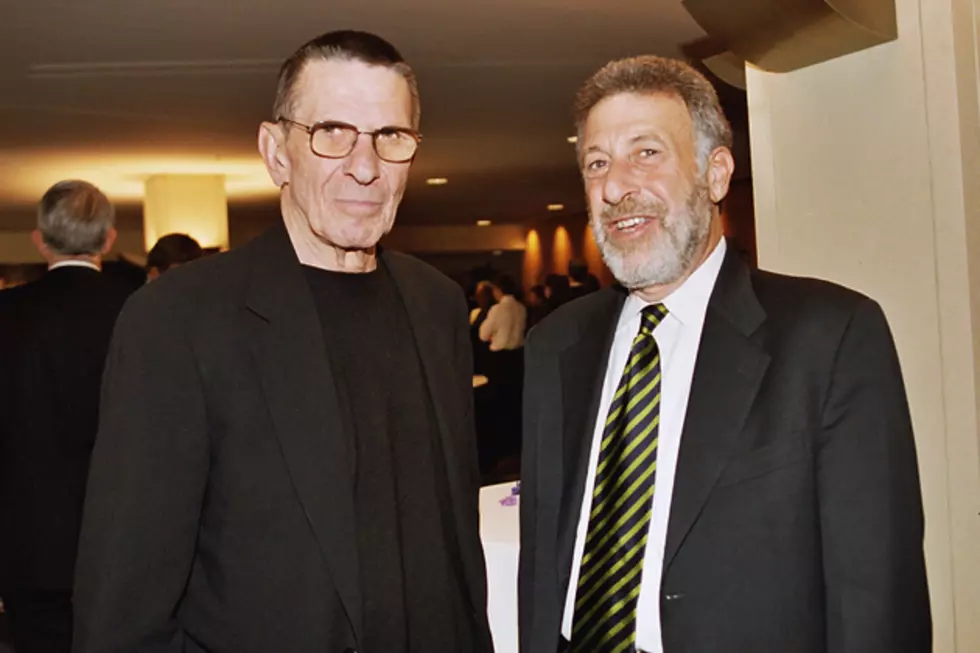 Men's Wearhouse Fires Founder George Zimmer, the Guy Who Said 'I Guarantee It'
Thomas J. Gibbons/Getty Images
Executive chairman and founder of Men's Wearhouse George Zimmer has been fired by the company's board of directors.
Zimmer (above, next to Leonard Nimoy) is known to many as the face and deep, resonant voice of the company, uttering the line "You're going to like the way you look, I guarantee it" in Men's Wearhouse commercials for many years. Zimmer opened the company's first store in 1973 and built it into a clothing powerhouse. In a 2010 Fortune magazine article, Zimmer claimed that one out of every three tuxedos in the country was rented at one of his stores.
After a long run in charge of the company, Zimmer's responsibilities had recently been cut back, and that may have been what led to his termination. Street Insider spoke with Richard Jaffe of Stifel Nicolaus, a financial services firm, about the reasons for the firing. "We believe that despite Zimmer's planned transition to a smaller role at the company, he had difficulty letting go of the reins and the leadership of the business," Jaffe said. "We believe that this led to a conflict with the board and his subsequent termination."
We're going to miss hearing that voice every time wedding season comes around: