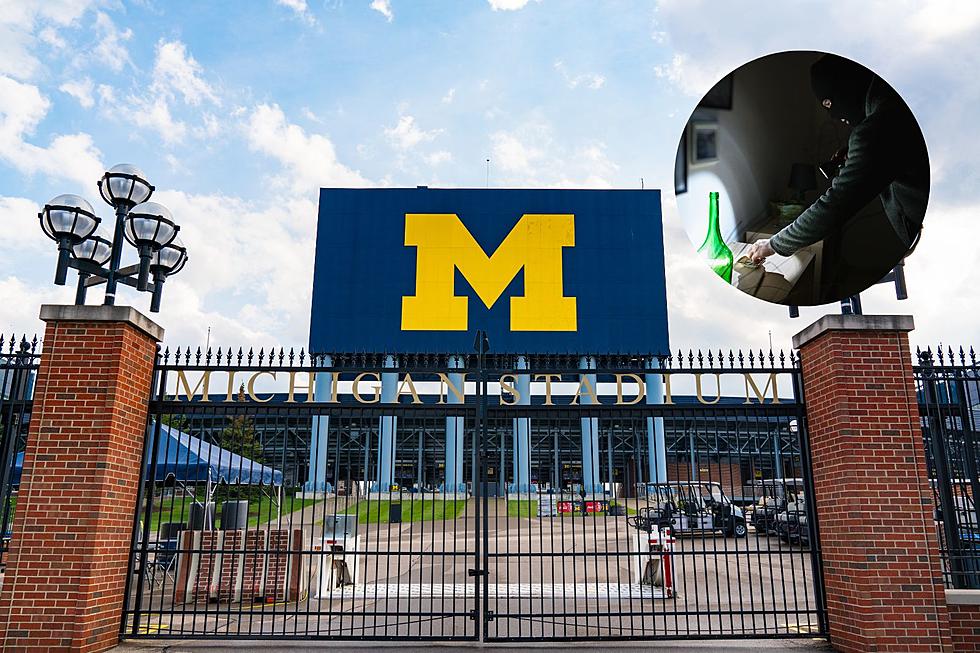 University of Michigan Ranked #1 Most Dangerous College Campus in America
Canva
As college campuses across the country are filled again with students, many parents worry about the safety of their kids, especially those living away for the first time. For that reason, many parents feel better when their kids choose to stick closer to home opting for one of the many colleges and universities in Michigan. After all, closer to home means safer right? Not always.
In a shocking turn of events, the University of Michigan has been named to the list of "The Most Dangerous College Campuses in America"  according to a recent survey. Not only did U of M make the list, they landed right at the top.
The ranking, compiled by Degree Choices,  is based on a variety of factors, but it's important to keep in mind that statistics can be misleading.
"We used Campus Safety and Security data reported to and published by the U.S. Department of Education to analyze violent crimes on campus at public, private, and non-profit universities. We selected colleges with a minimum institution size of 500 students with or without on-campus housing", they said. 
The colleges & universities on the list have the highest numbers of violent crimes on campus between 2019-2021.
Keep in mind that the study lists a violent crime as the following:
Rape
Murder/manslaughter
Aggravated assault
Robbery
The University of Michigan is a massive institution with tens of thousands of students, faculty, and staff members. Naturally, with such a large community, there may be a higher volume of reported incidents compared to smaller colleges.
U of M took the top position on the list of "The 27 Most Dangerous College Campuses in America" with a reported 1,468 incidents of violent crimes from the studied time frame. It's important to remember that safety concerns are not unique to one institution, and many universities across the nation face similar challenges. Also, it's important to note that the historic sexual abuse at the hands of college physicians accounts for the top 2 schools on the list.
Let's also remember that the University of Michigan has a rich history of academic excellence, groundbreaking research, and countless success stories. The safety of its students and staff is a top priority, and the institution remains committed to providing a secure and supportive environment for all.
While this report may be unsettling, it's always best to stay informed and work together to keep our college campuses safe. You can view the complete list here.
25 True Crime Locations: What Do They Look Like Today?
Below, find out where 25 of the most infamous crimes in history took place — and what the locations are used for today. (If they've been left standing.)
Stars Who Were Convicted or Charged With Crimes
Here are 25 celebrities who have been convicted or charged with crimes, ranging from minor felonies to serious offenses.