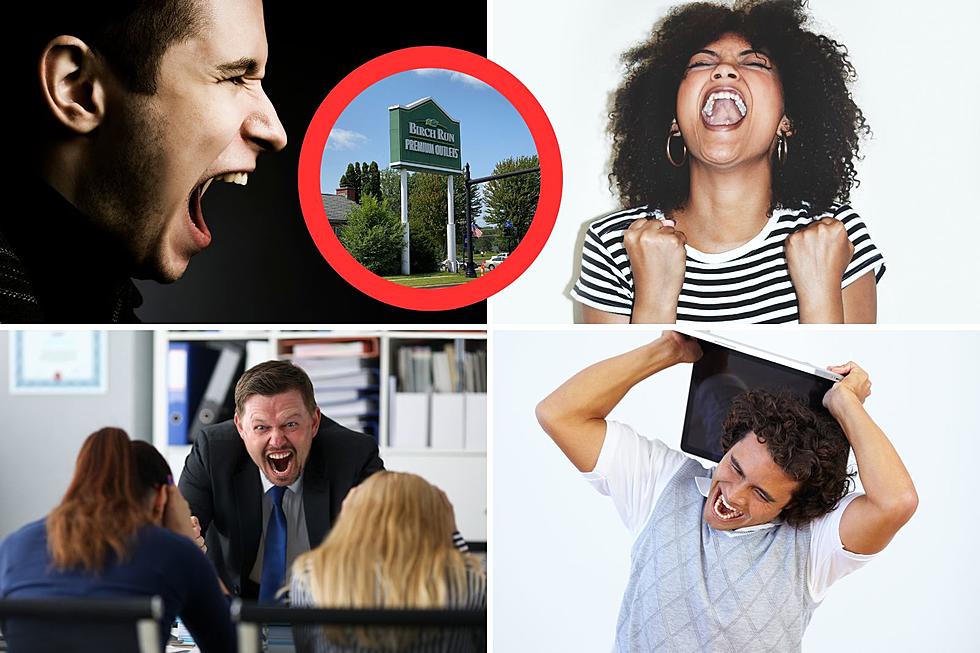 Life's Stressful. Joyfully Let Out Your Rage at a New Mid-Michigan Shop
Credit: Nate Reed, Canva
It's rare anyone around Mid-Michigan is always feeling "zen." There are several healthy ways to blow off steam.
Now, an even more cathartic option has opened in Mid-Michigan
See Also: The Reason You'll Be Seeing More, Low-Flying Helicopters Around Mid-Michigan.
What is a Rage Room?
If you've ever heard someone say, "I'm gonna go Office Space soon," they're referencing the movie, of course.
Meaning, throwing things or smashing office equipment in the name of getting work frustrations out of their system.
If you have a great job and boss, maybe you're frustrated by life in general. After all, awful neighbors, construction induced road-rage and kids are all around us.
New Rage Room Opens in Birch Run
This might be the best location for a rage room, ever. Think about the upcoming holiday season. Between all of the shopping, parties, traveling and in-laws... It would be great to let it all out.
Birch Run Premium Outlets now has the "Anger Management" Rage Room.
The new Rage Room will let you throw and break things. That's especially nice if you have a picture of your ex ready for destruction.
There's even a "Splatter Room" to throw paint around the walls, if that's your thing.
Anger Management Rage Room in Birch Run
The Rage Room is located next to the Yankee Candle store (near the Nike Store).
Store hours:
Monday-Thursday 1pm-9pm
Friday-Sunday 12n-9pm
Sounds like a great way to celebrate a birthday with your friends or burn off some calories after dinner. And don't worry, they provide equipment to protect yourself and your clothing.
Have you seen Genesee Valley Mall Lately?
The Genesee Valley Center in Flint, MI has gone through some rough times lately. If you haven't been in there in a while, see what it looks like not in the pics below.
Courtland Center Mall in Burton Looks Like a Ghost Town Movie Set
Malls in America seem like they are dying a slow death and Courtland Center in Burton, MI is no exception. See what's left inside the mall here.
See What the Dort Mall in Flint Looks Now. Empty
The Dort Mall in Flint is looking pretty empty and almost abandoned nowadays. Check out how it looks and what is still inside here. (Photos from 2022)