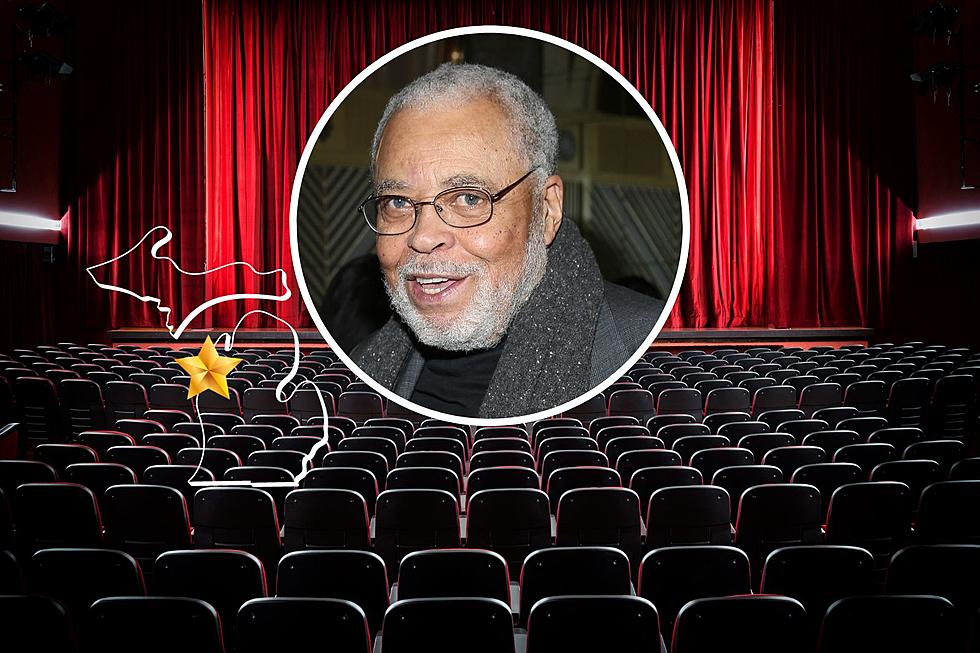 Celebrating Mentorship: James Earl Jones Honored with Statue in Michigan
Credit: Getty Images, Canva
James Earl Jones spent a great deal of his life in Michigan. As a child in Jackson, MI to graduating high school in Manistee County where he served as class vice president.
Then, graduated college from University of Michigan, where he was originally a pre-med student.
The Arts and Culture Alliance of Manistee County has honored his legacy which is rooted in mentorship.
See Also: Michigan's Voted Most Iconic Drink is Legendary.
Honoring Michigander James Earl Jones
The Arts and Culture Alliance of Manistee County dedicated a bronze statue of James Earl Jones, October 14th.
The bronze statue was unveiled at a ceremony Saturday, October 14th in Brethren, MI. That's also the town where he graduated high school.
The theme of the ceremony was "Mentorship Can Be Lifechanging."
His English teacher famously helped him overcome being mute and stuttering, too. That teacher, Donald Crouch, saw he had a gift in poetry.
An amazing acting and voice acting career.
Different generations recognize his voice as Darth Vader from 'Star Wars' and its sequels, The Lion King and various narration projects.
He had roles in films like
Eddie Murphy's "Coming to America" (even 'Coming 2 America')
"Field of Dreams"
James Earl Jones even guest starring on popular TV shows like:
'Frasier'
'Will & Grace'
'Law & Order'
"Lois & Clark: The New Adventures of Superman" amgong others.
All of that success doesn't begin to scratch the surface of the impact Jones has had on the arts. He has won Tony Awards, Emmys and even the National Medal of the Arts.
James Earl Jones is a Michigander at heart. (Perhaps you've even heard him at Michigan Stadium in hype videos?)  It's wonderful to see his legacy celebrated here in the Mitten.
20 Famous Michiganders That Are No Longer With Us
Some of these people were born and raised in Michigan while others made such an impact they will forever be considered a Michigander
Gallery Credit: Big Joe Pesh
Check Out 21 Now-Defunct Stores We All Miss Going to in Michigan
With the holiday shopping season right around the corner, let's take a minute to remember all the stores that we used to go to that are no longer in business.
Michael Moore's Former Home on Torch Lake
Take a look inside one of Michael Moore's former Michigan homes, selling recently for just over $4.3 million.
Gallery Credit: George McIntyre