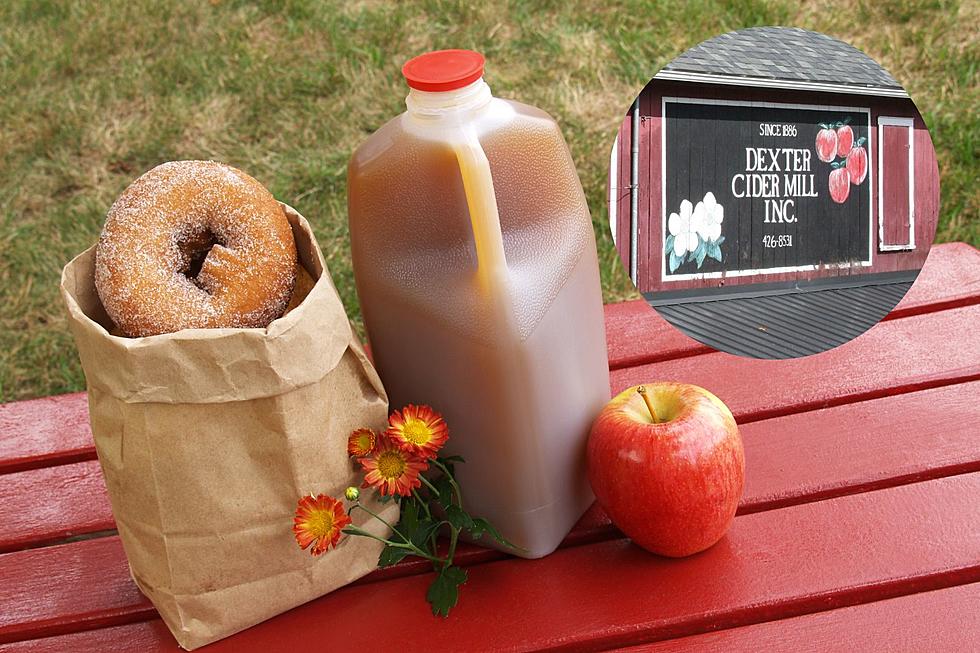 Timeless Charm: Dexter's 137-Year-Old Cider Mill is Michigan's Oldest
Photo: Canva &
Dexter Cider Mill Facebook
Fall is sneaking its way into our lives a little each day. In Michigan, that means the season of incredible colors and Cider Mills is just around the corner. With hundreds to choose from spread out across the state, only one can lay claim to being the oldest.
Nestled amidst the picturesque beauty of Dexter, Michigan, lies a hidden gem that's been serving that sweet nectar of autumn for over 137 years. Established in 1886, the Dexter Cider Mill has witnessed generations of cider lovers delight in its handcrafted creations a real testament to Michigan's rich agricultural seasonal charm.
Considered the longest continually operating cider mill in the state, the mill has only had three owners: The VanNatter Family who started the cider mill in 1886, The Otto Wagner family purchased the mill in 1900 and it was in his family for 86 years, and the current owners who bought it in 1986.
Today the current owners, Nancy & Marty Steinhauer, continue with the traditions set back in 1886 for making their timeless cider. Still today, they use an oak rack press with their  locally grown and handpicked apples to blend them to create their famous unpasteurized cider
The magic of Dexter Cider Mill extends beyond its classic apple cider. Guests can enjoy treats from the cider mill's bakery that include doughnuts, caramel apples, and apple nut bread as well as special weekend sweets such as apple strudel, apple turnovers, and their own hand-rolled gingersnaps.
If you're seeking a taste of Michigan's history and a sip of its finest cider around, make your way to Dexter Cider Mill this fall. It's more than just a cider mill; it's a slice of what makes the Mitten State so deliciously fantastic.
'90s Toys That Spark Instant Childhood Memories
This '90s nostalgia is sure to make you feel like a kid again.
Luxury Treehouse Resort in Michigan will Make You Feel Like a Kid Again
Michigan is now home to a luxury treehouse resort, and we can't get enough! High above situated in the trees, this 500+ square foot treehouse is the perfect getaway. Rustic? Yes, but will all the luxury and comforts of home. Surrounded by nature and streams, you'll never want to come down. Take a look inside
Tree Vistas
located in Ionia, Michigan.