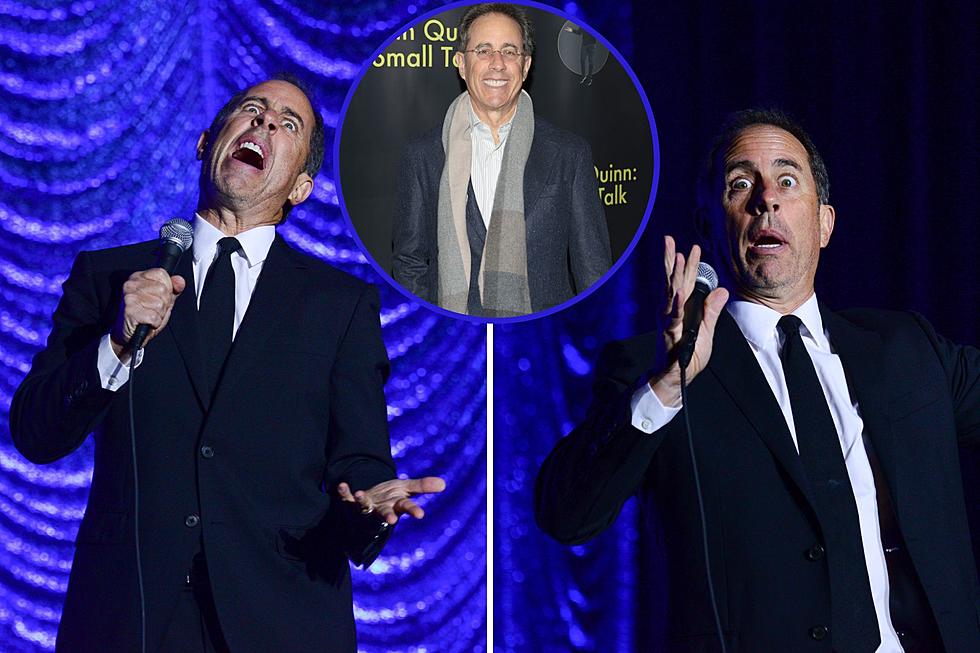 Yada Yada Yes: Jerry Seinfeld is Returning to Michigan This Fall for 2 Shows
Credit: Getty Images, Canva
Comedian Jerry Seinfeld has been stopping in Michigan to perform stand-up comedy shows, most of his career. He will be making another stop this fall.
That's not his only connection to Michigan either.
Read More: Jerry Seinfeld making a movie about Pop-Tarts set in Michigan.
When is Jerry Seinfeld performing in Michigan?
The world-famous comedian has a whole new stand-up routine that will stop in Detroit this fall.
Look for Seinfeld's show at Detroit's Fox Theater this fall on Saturday, October 28th at 7pm and another, recently added, at 10pm.
Jerry Seinfeld sightings in, and ties to, Michigan
Over the years, people have spotted Seinfeld out & about around Michigan. Most recently in the Tri-Cities area. Last fall, he was having breakfast at Levi's Food & Spirits in Saginaw, MI.
There are a couple of Michigan connections to the hit Seinfeld TV sitcom, too.
Jerry Seinfeld Tickets
Tickets for Jerry Seinfeld's only Michigan date are available from 313 Presents and Ticket Master. If you've never seen him perform at the legendary Fox Theater in Detroit, you're in for a treat. There isn't a bad seat in the venue.
Seinfeld's shows are observational in nature. It's not political, in case you wondered. Typically, he'll take questions from the audience at the end of his performance, too. People always ask about the tv show and he's always gracious to give an answer.
Check Out 27 TV Shows That Were All Set in Michigan
Michigan is a great state surrounded by the Great Lakes - and it also makes a great setting for a TV show.
We all know that 'Home Improvement' starring Michigan's own Tim Allen is set here in Michigan, but that's just the tip of the iceberg. Or in this case, the tip of the Mitten.
Check out these 27 TV shows that have been based right here in good ol' Michigan.
16 Comedians Who Were Born in Michigan That You May Know
Check out 16 Michigan natives that have made a name for themselves in the realm of comedy. Everything from stand-up comedians to comedic roles in TV and film.
30 Famous Actors and Actresses Born in Good Ole Michigan
Michigan has produced thousands of famous actors and actresses. Here are 30 that were actually born here as well.