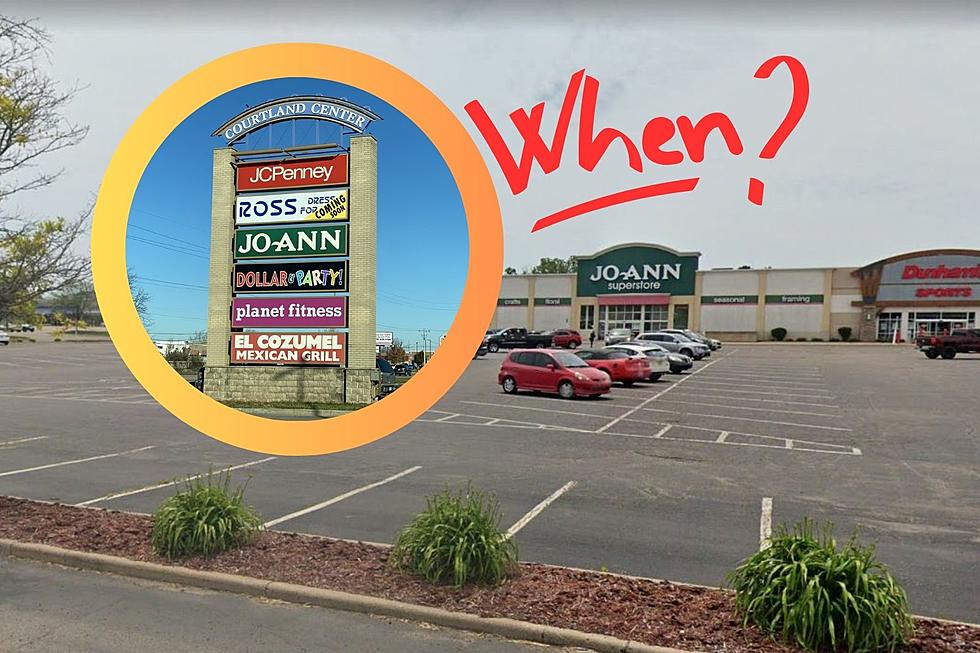 Is the Popular Ross Store Opening Soon in Burton Michigan?
Credit: Google Street View, Nate Reed, Canva
We first reported Ross Dress for Less coming to Burton earlier this year.
This location will be the first in Mid-Michigan -- located in the old Staples store at Courtland Center mall.
See Also: A Flint Style Coney Pizza exists in Genesee County, and it looks tasty.
Ross Dress for Less Coming Soon to Courtland Center in Burton
Following the closure of Staples at Courtland Center, back in June, a temporary sign was placed to tease the arrival.
A few months has passed, but still no Ross.
Last August an employee from the Lansing location didn't have a specific opening date for Burton simply stating more stores would be opening in October 2023 and March 2024.
Clearly, October has come and gone. So, it's safe to bet on March.
Ross Dress for Less signs are up at Courtland Center
Driving along Center Road, you'll notice a new sign already in place.
They've smartly wedged in a yellow "coming soon" tease.
Along Court Street they have another sign in place, too.
Driving by the building, it looks like there's utility activity happening inside.
Perhaps it could open sooner than March, but definitely not before the holidays.
We looked at each Courtland Center Facebook page to see if there was any announcement, but it looks like those haven't been updated since 2014 and 2016 respectively.
Ross Dress for Less Opening Multiple Locations Around Michigan
Ross bought a lot of prime real estate when Bed Bath & Beyond and other retailers went out of business earlier this year.
They're quickly expanding around Michigan.
White Lake
Lansing (opened earlier this year)
Southgate (opened earlier this year)
Ann Arbor
Grandville
Burton (future)
Wyoming (Grand Rapids area)
Jackson
Muskegon
The company buys inventory from other retailers at a discount of 20% to 60%. That includes clothing for women, men and children.
Best Restaurant Soups Around Flint and Genesee County Michigan
18 of the Best Restaurant Soups to Comfort Flint Area Folks Now
Gallery Credit: Nate Reed
Best Restaurant Breads around Flint and Genesee County Michigan
Mom always said, "don't fill up on bread." We're not sure you could resist these savory breads served at some of Flint and Genesee County, MI's best restaurants. We won't ever judge if you make a meal out of bread.
Gallery Credit: Nate Reed
What Does Premium Outlets in Birch Run, Michigan Look Like Today?
Michigan's most legendary outlet mall opened in 1986, located just off I-75 approximately halfway between Flint and Saginaw. The mall was originally named Manufacturer's Marketplace/Prime Outlets at Birch Run.
Gallery Credit: Nate Reed