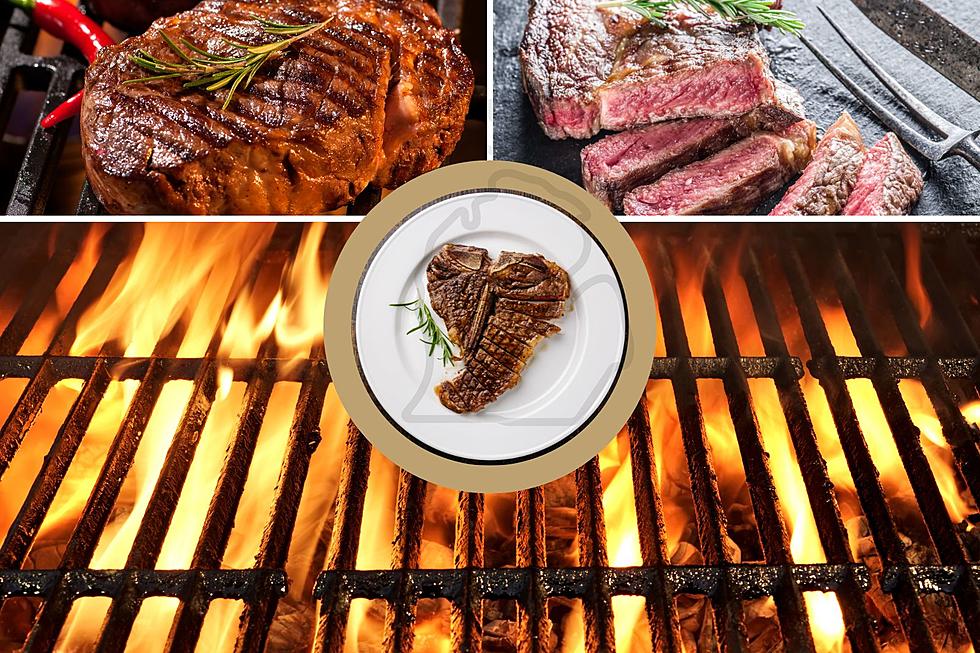 Get the Meat Sweats with Michigan's 10 Best Steak Restaurants
Credit: Canva
Dads and grandfathers from Grand Rapids, Traverse City, Marquette, all the way to Flint and Detroit love celebrating Father's Day with a great steak. What if you don't feel like spending time over the grill and would rather go out to eat? We'll get to know Michigan's 10 best restaurants for steak (all over the state... not just big cities).
Plus, we'll get some notes from the world-famous Gordon Ramsay and a very popular Michigan chef on how to get the most flavorful steak -- even if you like it well done, like me (judge if you must).
How do you get the most flavorful steak?
Gordon Ramsay obeys three keys to good steak:
The sear is what he focuses on most. "Do not turn the steak unless there is color on the meat's side against the heat. No color, no flavor."
MI Company Outfitting Weather Channel
Michigan Chef, The Golden Balance Steak Technique
Flint, Michigan's famous chef, The Golden Balance, applies a similar technique, no matter the type of steak you're making.
For those that simply like a lean cut of meat, but prefer it well done and fork tender -- braising is a great option, too.
Where can you get the best steak in Michigan for Father's Day?
We've found the best steak restaurants all over the state. These aren't all concentrated on major cities in Michigan's Lower Peninsula, either. The Upper Peninsula has a couple of hidden gems, too. No matter where you have the meal, make sure you have a great conversation with dad.
Michigan Restaurants Where You'll Get the Best Steak
From Small Towns to Big Cities in the U.P. and Lower Peninsula these are Michigan's best places to get a flavorful steak.
Stunning Water Views At 12 Restaurants On Michigan's East Coast
Waterfront Restaurants On Michigan's East Coast, Eastern Michigan Coastline Restaurants, Where can you eat on the water on Michigan's East Coast, waterfront michigan dining
Best Places for Brunch in Michigan
Mother's Day Brunch locations all around Michigan