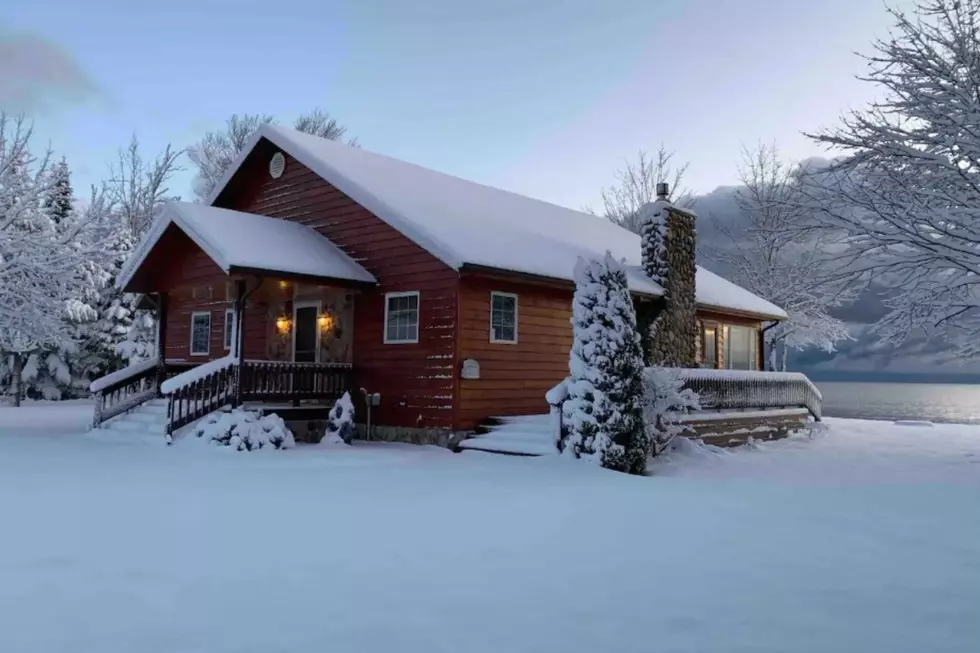 This Cozy Cabin in the U.P. Was Named Best Cabin Airbnb in Michigan
Airbnb
Nothing really says Pure Michigan like a quaint lakeside cabin in the woods, and there's one in the Upper Peninsula that is literally the poster child for cozy cabins everywhere.
Recently Trips to Discover compiled a list of the "Best Cabin Airbnbs in Every State". Understanding, like most Michiganders, do, there's nothing quite like escaping to the wilderness, unplugging, and recharging. They painstakingly, and most likely enjoyed every moment of research, found the best of the best cabin Airbnbs for the perfect getaway.
Michigan definitely has its fill of amazing Airbnbs, especially those situated lakeside and nestled in nature. Landing at the top pick is a cabin appropriately named Paradise View. Located in Paradise, Michigan in the Upper Penisula, the cabin sits on the shore of White Fish Bay and has views from almost every room that you only dream about.
Located just 14 miles from Tahquamenon State Park & 1-1/2 miles from downtown Paradise, the cabin is one to enjoy all four seasons in Michigan. There is space for 4 guests with 2 bedrooms and 2.5 bathrooms with heated floors for those chilly mornings.
Guests will enjoy time relaxing on one of the two decks and basking on the private beach area during the summer months. When the snow begins to fall, cozy up to the gas log stove after a day of snowshoeing or snowmobiling. For a little pampering, relax in a hot jacuzzi tub to unwind. Of course, the host realizes it's hard to completely unplug, so there is WiFi and a TV with Amazon Prime.
Check out what made Paradise View the "Best Cabin Airbnb in Michigan" below. Nightly rentals start at $300 per night. You can book your stay here.
Look Inside Cozy Airbnb Voted Best Cabin in Michigan
Landing on the list of "Best Cabin Airbnbs for Every State" by
Trips to Discover
, this cozy Upper Peninsula cabin earned the bragging rights as best in Michigan.
Paradise View
in Paradise, Michigan is true cabin life with a a little upscale vibe. Located just 14 miles from Tahquamenon State Park & 1-1/2 miles from Paradise the cabin sits perfectly on the shore of Whitefish Bay. Inside you'll find 2 bedrooms, and 2.5 baths of comfort. Perfect for every season that Michigan has to offer this place has earned its title. Take a look inside!
Look Inside Granot Loma, the World's Largest Log Cabin
Granot Loma is a 26,000 Square foot log cabin, listed on the National Register of Historic Places located in Marquette, Michigan. It is considered the largest log cabin in the world with 50 rooms and a list of extras that make it truly unique. There are 50 Rooms (Including 23 Bedrooms, and 13 Bathrooms), and 13 additional buildings on the property that includes an indoor boathouse, and a private marina directly on Lake Superior. Built between 1919 and 1923, the estate sits on 5,180 acres. Take a look inside.