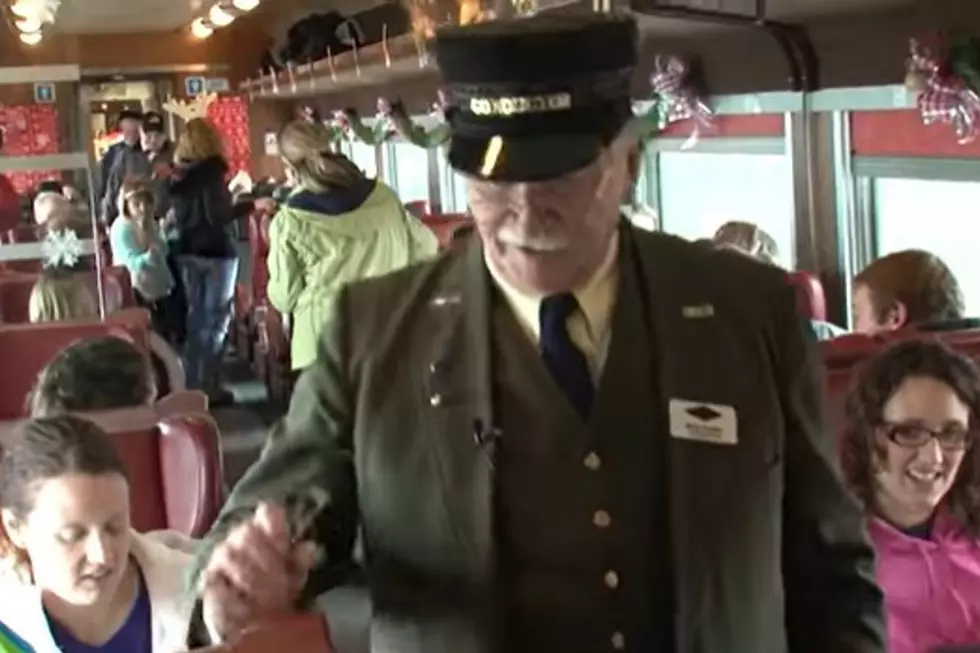 A Holiday Favorite: North Pole Express Ready to Depart Mid Michigan
Pure Michigan via YouTube
The North Pole Express will be leaving the station again this year, taking passengers on a journey to 'Christmas of yesteryear.' Tickets for the North Pole Express go on Sale Thursday, September 22.
Rides Throughout November and December
The North Pole Express is set to make its first run the weekend before Thanksgiving.
The train departs from the station on Saturdays and Sundays, November 19 & 20, 26 & 27, December 3 & 4, 10 & 11, and the weekend before Christmas, December 17 & 18. There are two journeys planned for each Saturday and Sunday at 10 am and 5 pm.
There's also a trip planned for the day after Thanksgiving, Friday, November 25 at 5 pm.
The trip includes a 90-minute ride departing from the Michigan Steam Railroading Institue in Owosso to the village of Ashley, much like the Polar Express ride.
Passengers spend a couple of hours in Ashley for an adventure that lasts about four and a half hours.
Tickets go on Sale Thursday
Tickets for the North Pole Express go on sale Thursday, September 22 at 5 pm. Tickets start at $65 each and you can get yours here. In past years, tickets have sold out very quickly.
The North Pole Express didn't leave the station in 2020, due to the coronavirus pandemic. This was the first year in the train's 16-year history that the popular family adventure was canceled. The North Pole Express was back on track last year in 2021.
Pere Marquette 1225 Temporarily Out of Service
This year, the North Pole Express will be pulled by leased diesel locomotives. The Steam Railroad Institute has taken the steam-driven Pere Marquette 1225 out of service as crews work to rebuild the locomotive's running gear, an operation that hasn't been completed since the 1940s.
Pajamas for kids and parents are definitely encouraged.
These Michigan Restaurants Have All Sadly Closed Since Appearing on National TV
You'd think an appearance on a national TV show like Diners, Drive-Ins, and Dives or Restaurant: Impossible would guarantee success for a restaurant.
That hasn't been the case for these six restaurants, all of which have closed after being featured on national television.
Michigan's 299 Snowplows Get the Cutest Names Ever
The Michigan Department of Transportation has revealed the winning names assigned to each of its snowplows throughout the state.
Here they are, sorted by region.
This West Michigan Home is an Adorable Lighthouse
At first glance, this home on Lake Michigan looks like a lighthouse (or maybe even a gingerbread house) but it's actually a single-family home that was indeed designed to resemble a lighthouse.
Be sure to check out the pics of the Crow's Nest and the spiral staircase that leads up to it.
Among lots of amenities, it comes with a private beach and 200 feet spectacular Lake Michigan frontage. Can you imagine the sunsets?