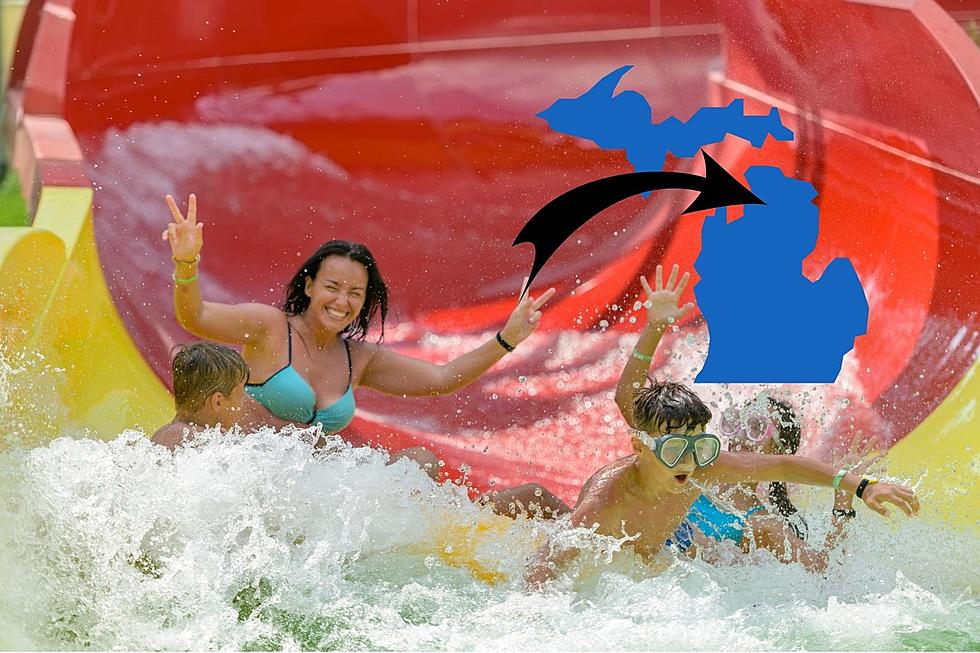 Winter is Coming! Check Out Michigan's Largest Indoor Water Park
Canva Pro
The state's largest indoor water park is perfect for any season of the year.
With beach season pretty much over, it is time to change up what you do for fun in Michigan. Just because the weather outside has taken a turn doesn't mean you have to pack that swimsuit away. So what do you do? You book a day or two at the water park and the largest one in the state is in northern Michigan.
If you're going to go to an indoor waterpark, you might as well go to Michigan's largest indoor water. Which one is it? Well, it is Avalance Bay at Boyne Mountain. Avalanche Bay offers guests the largest indoor water park with 88,000 square feet of water fun. This place has everything you could want for a water retreat during any season in Michigan.
What kind of water slides does Avalanche Bay have?
Avalanche Bay offers water slides to fit every type of water enthusiast. Check them out below:
The Big Coulior

This thrill slide offers the steepest drop in the water park industry. Riders are just 10 degrees off of vertical before the trap door opens beneath them to start the trip. After the first drop, the riders then travel through a 360-degree super loop before the ride is over.

Downhill Mat Racer

This slide is a four-lane ride that gives riders speed and the ability to race their friends to the end.

Super-G Slide

This two-person slide takes riders on a journey both inside and outside the building before dumping them in the pool at the finish.

Vertigo Cannonbowl

The Vertigo Cannonbowl sends single or double riders swirling round and round in a big bowl before being flushed into the pool below.
What else does Avalanche Bay offer?
The slides aren't the only thing available at Avalanche Bay for guests to enjoy. The water park also has the Rip Zone Surf Simulator, Splasherhorn, Lazy River Adventure, Blizzard Bay activity pool, Haute Route Water Crossing, hot tubs, kiddie pools, and more.
Avalanche Bay is located inside Boyne Mountain Resort at 1 Boyne Mountain Road, Boyne Falls, Michigan, 49713.
Source: Avalanche Bay
10 Indoor Waterparks That Are All Within Driving Distance of Flint
Even when it's cold outside, it's usually about 72 degrees inside any of these indoor water parks.
We've ranked them by location, starting with two in Frankenmuth that are just a hop, skip, and a splash away.
8 Unusual Winter Activities Every Michigan Newbie Needs to Try
Lake Getaway with Hot Tub & Indoor Pool Minutes From Grand Rapids Is Perfect Winter Escape
Looking for a quick getaway to escape West Michigan's Winter Blues? This cottage on Campau Lake just minutes from Grand Rapids might be just what you need with a heated swim pool spa & indoor pool included.