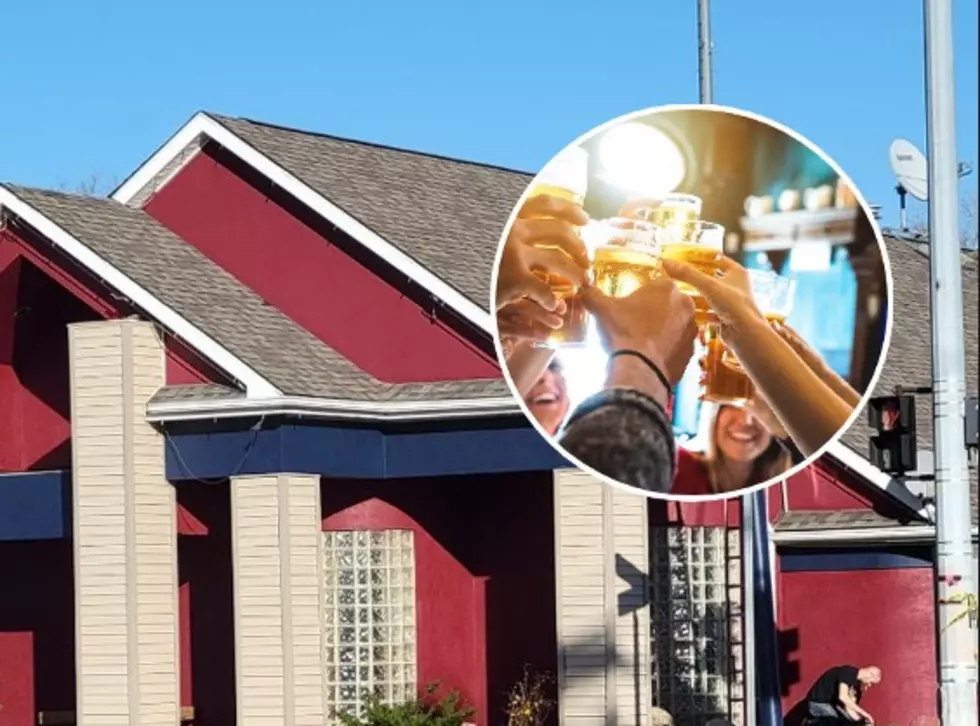 Now Open – The Alibi Bar & Grill In Flint
Jon Tremain via Facebook Townsquare Media Lab
A Flint staple, AJ Racers Sports Bar & Grill has a new name and new management.
Tonight, Wednesday, November 23rd, is the grand opening celebration for The Alibi Bar & Grill. Talk about perfect timing, tonight is the biggest bar night of the year. A lot of drinks tonight, followed by a lot of food tomorrow, followed by football and a nap. It is pretty much a Thanksgiving tradition for many.
So what is the new Alibi Bar & Grill all about? From the bar's official Facebook page, it appears to be food, drinks, and fun.
Regarding the grand opening festivities tonight, guests can enjoy $2 domestic beers and $3 imports. There will also be food specials, as well as additional drink specials. DJ Mumblz will provide music.
One question that many people are asking is what happened to the cars on the roof of the building? I have heard two different answers, that they were sold to scrap yards and they were sold to a tire shop.
Owner Danielle Groce has had the building painted, and from what I have read on social media, people are loving the food and the atmosphere at The Alibi Bar & Grill. I am looking forward to checking the place out myself.
You can check out some before and after pictures of the building below. The Alibi Bar & Grill is located at 4020 North Dort Highway in Flint. Thanks to Jon Tremain for the photos.
If you are heading out tonight, please get yourself a designated driver if you will be drinking. Here is to the biggest bar night of the year, and a great Thanksgiving tomorrow.
Ten Genesee County Bars We Miss Hanging Out at for Thanksgiving
Back in the day, the night before Thanksgiving was the biggest bar night of the year and every place was packed. Here are ten spots that no longer exist that we miss.
13 Great Michigan Restaurants That Serve Up a Mean Bloody Mary
Great bloody marys in Michigan can include anything from a stalk of celery to an entire rotisserie chicken. Here are 13 great places to get one in Michigan.
10 Of Michigan's Oldest Restaurants