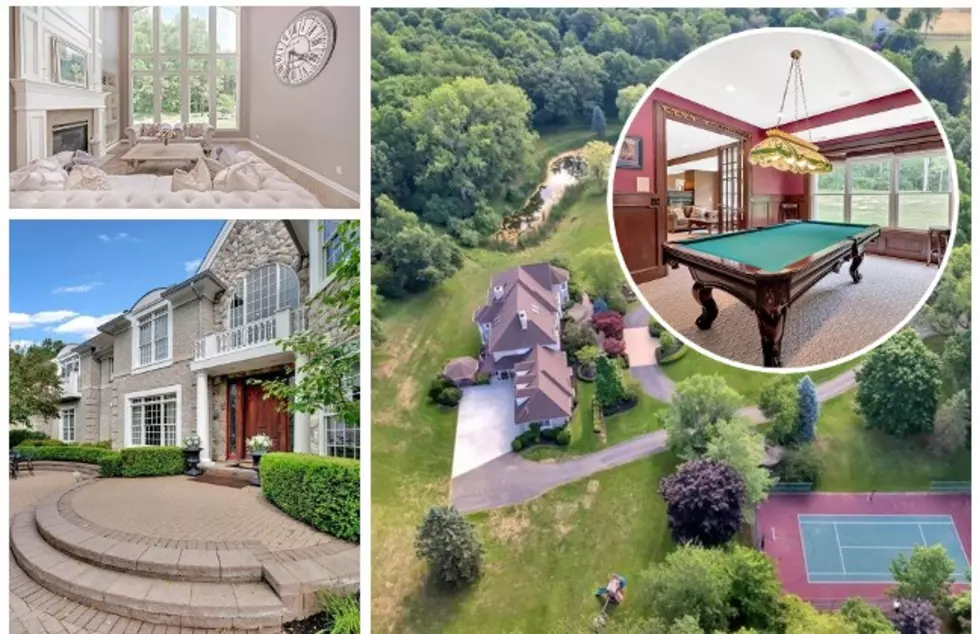 Luxury Meets Privacy At Million Dollar Metamora Mansion
Redfin
If you prefer the finer things in life, but don't like being around people, this one-of-a-kind Metamora home is perfect for you.
Located in Metamora Township, Michigan this lavish home features six bedrooms and six bathrooms. The property is set on just about 10 acres and has tennis and basketball courts for you athletic types.
If lounging is more your style, you will love relaxing outside on the home's beautiful deck. If you are not a sun lover, no worries - a large portion of the deck is covered. Just wait until you see the view. The home is surrounded by gorgeous tall trees. You will not even see your neighbors. This place is pure privacy.
A few other unique features include a chicken coop and a garden area. Homeowners will be able to enjoy fresh eggs and fresh vegetables. The formal dining room is spectacular and the great room is perfect for large family get-togethers. This is the epitome of luxurious country living.
Just wait until you see the lower level - it is practically a second house with its own kitchen, bedrooms, a large entertainment area, and its own entrance.
The house is currently on the market for $1,195,000 which is a recently reduced price. According to the listing, the mortgage payment would be just over $7000 a month. If that sounds steep, let me remind you that you could make extra cash by selling your farm fresh eggs and your homegrown vegetables.
Regardless if you are ready to make an offer or not - it is free to look at this beautiful Michigan home. Grab a cup of coffee or a cocktail and enjoy the photo gallery tour below.
Luxury Meets Privacy At Million Dollar Metamora Mansion
Live Your Best Life In Unique Lake Fenton Home