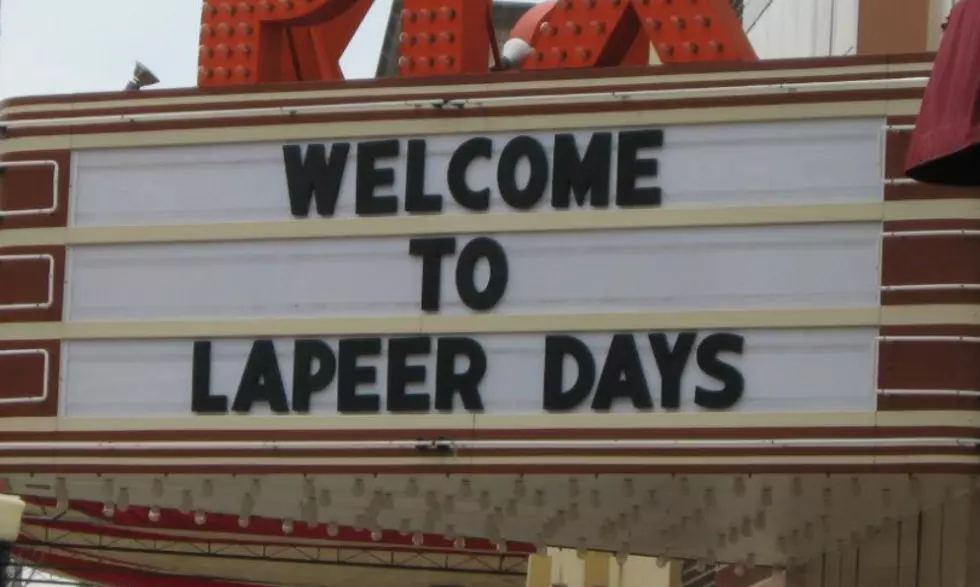 Lapeer Days 2023 Dates Announced – What You Need To Know
Lapeer Days Facebook
Dates have been announced for Michigan's largest free festival - Lapeer Days in historic downtown Lapeer.
The annual event takes place every August and these are the dates for 2023,
Friday, August 18th
Saturday, August 19th
Sunday, August 20th
Along with great food and fun, Lapeer Days is legendary for bringing in top-notch entertainment. To date, the festival has brought in the following artists and bands (just to name a few),
Soul Asylum
Uncle Kracker
Maddie & Tae
Candlebox
Hinder
Saliva
So who will be performing this year? Excellent question. In December 2022, the Lapeer Area Chamber of Commerce created a poll asking people to vote on what was called the top entertainment choices for Lapeer Days 2023.
To be clear, none of these artists and or bands have been announced as confirmed performers. Also, keep in mind there are multiple stages at Lapeer Days, so additional acts will be part of the festival too.
Did I mention that all concerts are free to attend? Thank you to all of the sponsors that make this happen year after year.
As soon as acts are announced, I will certainly update this post. I look forward to seeing you at Lapeer Days 2022.
Major 2023 Genesee County Festival and Event Dates
Get the dates of all of Genesee County's major events for 2023 here. The Crim, Back to the Bricks, The Ally Challenge, and more.
Celebrity Guests at Motor City Comic Con in Novi - May 2023
Motor City Comic Con returns to the Suburban Collection Showplace in Novi May 19th through 21st, 2023 and these celebrity guests will be in attendance.