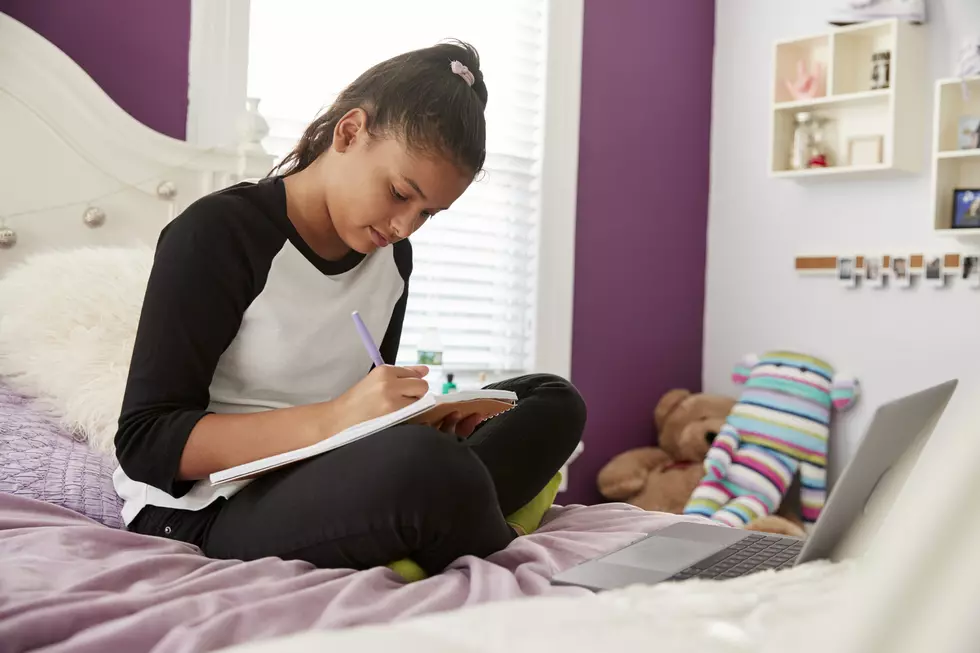 Home Alone? 10 Things Kids Need To Know How To Do
monkeybusinessimages
At what age is it okay to leave your child home alone?
Every child is different in terms of maturity and when you feel like you can trust them. It is up to you as a parent, but regardless of what age you are comfortable, there are some things your child should know how to do first.
As someone who was left alone at an early age, believe me when I tell you - things can go wrong. My parents gave me chores to do when I was home alone, and one of those chores resulted in a trip to the emergency room.
You may want to think twice about having your kids hand-wash dishes if you are not there. Sometimes glasses break, and stitches are required. I think you may have guessed what the first thing on my list is - knowing how to use a phone to call for help.
1.) Use a cell phone. Your kid needs to be able to get in contact with you and how to call 911 if necessary.
2.) The difference between an emergency and a non-emergency. Your kid should also know their full name and address.
3.) Where the First Aid kit is and has easy access to it.
4.) Do not post on social media about being home alone.
5.) Do not answer the door for anyone.
6.) Follow the rules you have set (no TV, no social media, etc.)
7). How to prepare food without using the stove or microwave unless permitted to do so.
8.) How to keep busy inside of the house. Depending on your child's age and the safety of your neighborhood you may allow them to play outside. That is your call.
9.) Where to seek shelter in case of dangerous weather.
10.) That you love and trust them.
For additional tips including how to prepare your child for staying home alone, click here. I should have never been left alone in a house with cigarettes, but that is a story for another time.
Most Popular Michigan Baby Names by Year From 1980-2021
Check out the top male and female baby names from 1980-2021 in Michigan.
Luxury Meets Privacy At Million Dollar Metamora Mansion
Gallery Credit: Redfin
MORE: 7 Things That Annoy People From Small Town Michigan
MORE: 5 Awesome Things About Michigan