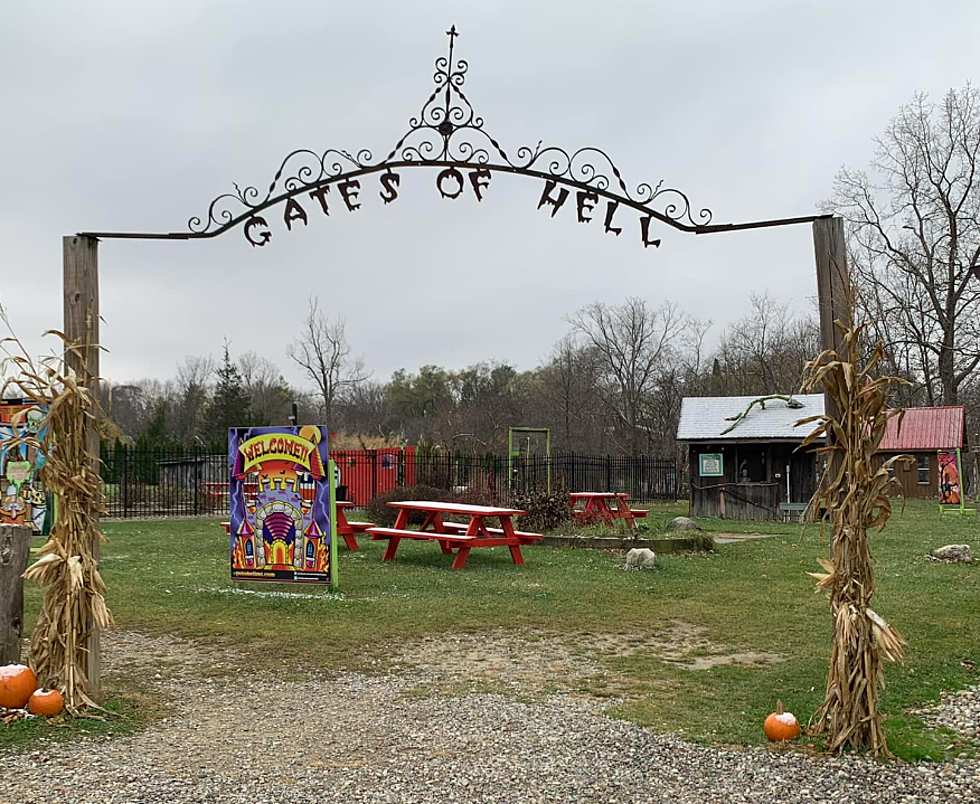 Here Are 5 Things You Can Do In Hell, Michigan
Go To Hell MI Facebook
Hell, Michigan is one of the coolest tourist destinations in the Great Lakes State.
If you have yet to visit this hot spot (pun intended), consider this your formal invitation to go to Hell, Michigan.
Here are five things you can do when you visit Hell, MI.
Spoiler alert - many people (including myself) will be glad to know that great food and drinks are available in Hell.
Be sure to follow the official Go To Hell, Michigan Facebook page for additional events and updates.
5 Things To Do In Hell, Michigan
Hell is not the only Michigan city, village, or town with a unique name. Have you ever heard of these places?
Consider all of the above places as your new bucket list destinations. Michigan, where you can visit, Hell and Paradise on the same day.
Michigan's 12 Foot Skeleton Army - Part One
Spooky season is here and Michigan residents have begun construction on their 2023 Halloween displays. Check out some of them here.
10 Healthiest Cities In Michigan
Motor City Comic Con Fall 2023 Celebrity Guests
So many celebrities will be in Novi in November 2023 and the list just keeps growing. Updates on 9/22/23 @ 4 pm.