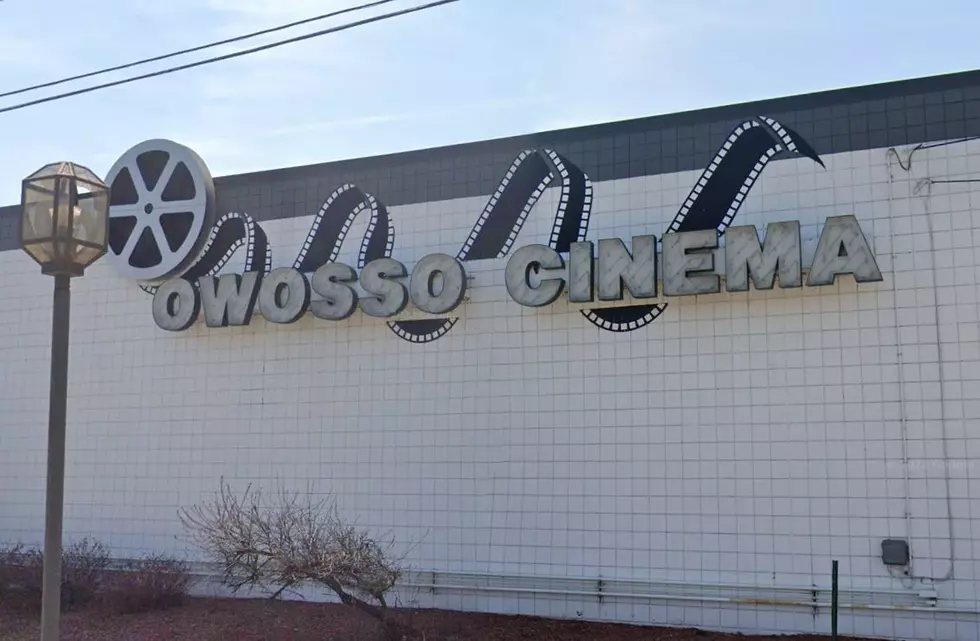 Did You Know NCG Cinemas Was Founded in This Small Michigan Town?
Google
Did you know that NCG Cinemas is actually a Michigan company?
Over the last 10 to 20 years, NCG Cinemas have been popping up all over Michigan. However, the company has been around a lot longer than that and got its start in good ole Owosso, Michigan.
A man by the name of Gary Geiger built what would soon become the first theater and headquarters for NCG Cinemas in the 1980s. That first multiplex theater was built in downtown Owosso. Shortly after the first theater opened, Geiger branched out into the Flint market with the purchase of Clio Cinemas. In 1992, the holdings were consolidated into Neighborhood Cinema Group and also included theaters in Alma, Greenville, Midland, Lapeer, and Coldwater.
SEE ALSO: NCG Cinemas to Host Free Holiday Family Film Festival
After the turn of the century, NCG Cinemas continued to grow by opening theaters in Lansing, Grand Blanc Township, and other areas in Michigan. In 2005, NCG opened its first out-of-state theater in Auburn, Indiana, and continued to grow from there.
Currently, NCG Cinemas operate 25 different locations across the country, with 10 located in Michigan. Moviegoers can now also find NCG theaters in Florida, Georgia, Illinois, New York, Indiana, North Carolina, South Carolina, and Tennessee. Combined, NCG Cinemas runs a total of 147 screens across the country.
Where can I find an NCG Cinema theater in Michigan?
NCG Cinema theaters can be found in the following Michigan cities:
Alma Cinemas

3002 W. Monroe Street in Alma

Battle Creek @ Lakeview Square

5775 Beckley Road in Battle Creek

Coldwater Cinema

414 N. Willowbrook Road in Coldwater

Grand Blanc @ Trillium

8220 Trillium Circle Avenue in Grand Blanc

Greenville Cinemas

1500 N. Lafayette in Greenville

Lansing Cinema @ Eastwood Towne Center

2500 Showtime Drive Eastwood Towne Center in Lansing

Lapeer Cinemas

1650 DeMille Road in Lapeer

Midland Cinemas

6540 Cinema Drive in Midland

Owosso Cinemas

314 E. Comstock in Owosso
This is also the headquarters for NCG Cinemas
NCG Cinemas is also hosting their Free Holiday Family Film Fest starting this weekend at all locations. To learn more, click here. 
Source: Wikipedia
10 Interesting Facts About the Movie 'Halloween'
We are smack dab in the middle of the season of Michael Myers. Of course, there are a gazillion movies that get you in that Halloween mood, but let's face it none are more synonymous with the season than the movie that bares the name. With the latest installment of the franchise, Halloween Ends, about to slash its way into theaters, why not revisit how it all started?
Drive-In Movie Theaters That Are Still Open in Michigan
Drive-in movie theaters offer a unique experience for watching movies Check out these drive-in theaters in Michigan that are still operating.
10 Worst Towns In Michigan To Be In A Real Life Horror Movie Scenario
5 Holiday Movies Set in Michigan
All of these holiday movies were either filmed in or are set in the mitten state.