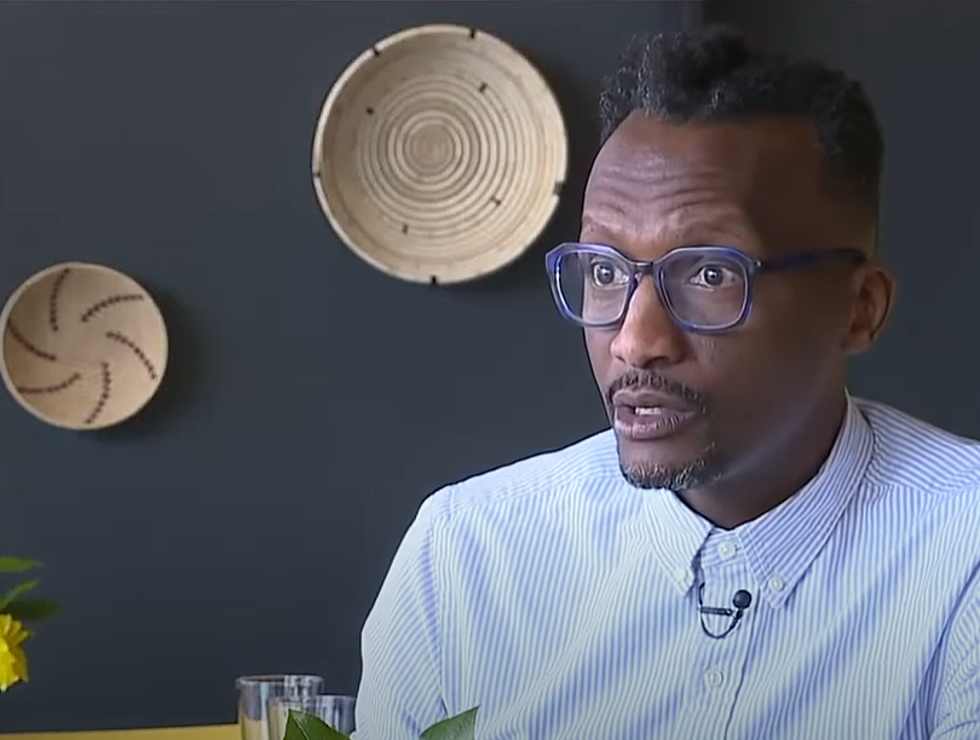 Detroit Chef Named 'Chopped' Champ – Donates $10K Prize
WXYZ via YouTube
Chef Hamissi Mamba of Detroit, Michigan recently won an episode of 'Chopped' on the Food Network.
Each 'Chopped' episode, features four chefs competing in a three-round contest. The chefs are given rather unique ingredients to prepare dishes for a panel of judges.
Taking first place on the popular show is impressive, and so is the fact that he donated his entire $10K prize.
Mr. Mamba and his wife Nadia Nijimber are both refugees from East Africa. Nadia was in the United States (2013) before her husband and stayed at Freedom House in Detroit until Hamissi was able to join her in 2015.
According to WXYZ, the couple has decided to donate the prize money to Freedom House to build a new shelter kitchen.
As you will see in the video featured below, Detroit is indeed home for the Mamba family and they are happy to be able to give back to the community that gave so much to them.
The pair now own a very successful restaurant in the city of Detroit called Baobab Fare. The spot is known as a place where all are welcome and features an impressive menu of chicken and fish dishes, even plantain and eggplant dishes too. You can see the full menu here.
Congratulations to Chef Hamissi on winning this awesome honor. Baobab Fare is located at 6568 Woodward Ave Suite 100 in Detroit.
10 Of Michigan's Oldest Restaurants
Twin Peaks Restaurant Auburn Hills
13 Great Michigan Restaurants That Serve Up a Mean Bloody Mary
Great bloody marys in Michigan can include anything from a stalk of celery to an entire rotisserie chicken. Here are 13 great places to get one in Michigan.