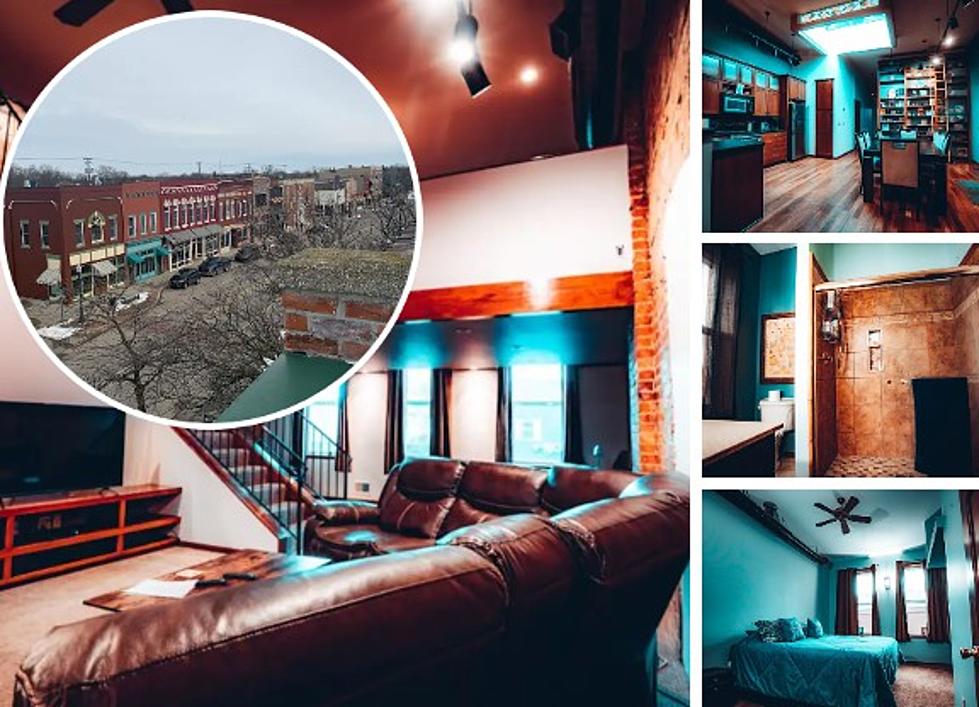 Check It Out – Luxury Airbnb Apartment In Downtown Lapeer
Airbnb
If you have out-of-town or out-of-state guests visiting in Lapeer County, or maybe you want an overnight getaway, this luxury Airbnb apartment in downtown Lapeer may just be what you are looking for.
This large 3-bedroom apartment is conveniently located on West Neppesing Street. The downtown area features many unique stores and awesome restaurants. As a matter of fact, the apartment is located above Woodchips BBQ.
Additional apartment features include,
Private entrance
Rooftop deck
High ceilings
Two bath
Large open kitchen with dining area
Laundry room
Primary suite with ensuite bath
The second bedroom is next to the second bath
Skylight
The third bedroom is an upstairs loft with a queen bed and pull-out couch
The place accommodates up to 10 people and is only $158 a night. As you will see in the photo gallery below, this apartment is absolutely stunning. Think of how perfect this would be for a weekend getaway, especially during the annual Lapeer Days Festival.
Shout out to Richard Patrick for being such a great Airbnb host. All of the reviews on this space are one-hundred percent positive. Here is just a sample,
What a truly beautiful way to experience the downtown Lapeer area. As I said, perfect for out-of-town guests, or just because you deserve it.
For more information, including apartment availability and booking, click here.
Luxury Airbnb Apartment Lapeer, Michigan
Detroit Airbnb Is Minutes Away From Comerica Park, Ford Field And Little Caesars Arena.
Located in historic Corktown, this Detroit Airbnb is within walking distance to Comerica Park, Ford Field, and Little Caesars Arena.
Michigan Airbnb Has a Underground Bowling Alley
The Lanes offers exclusive world-class accommodation that comes with a bonus...a bowling alley. This unique stay is located in Evart, Michigan, and is surrounded by a beautiful forest. It's all about the wilderness, privacy, relaxation, and bowling at this killer Airbnb.