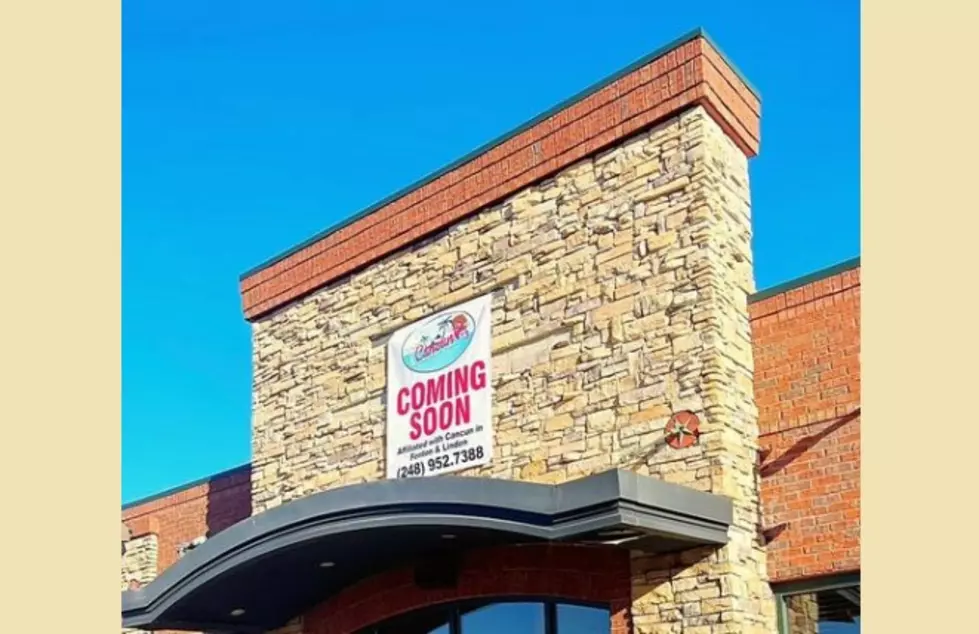 Cancun Mexican Restaurant To Open Third Location In Washtenaw County
Cancun Mexican Restaurant 2 Facebook
Cancun Mexican Restaurant continues to grow.
The popular restaurant currently has locations in Fenton, Michigan, and Linden, Michigan, with a third spot coming soon.
The new Cancun Mexican Restaurant, Cancun 3, will open in Saline, Michigan. If you are unfamiliar with Saline, it is located in Washtenaw County, just outside Ann Arbor.
I have dined at the Fenton location several times. They offer quite a few house specialties like the Fajita Chimichanga and Carnitas Arandas. When it comes to burritos Cancun has you covered there too. My favorite one is the Burrito Preferido - you choose grilled steak or grilled chicken, with chorizo, shrimp, pineapple, and cheese sauce on top.
If you do not eat meat, no worries - there are plenty of seafood and vegetarian options available too. You can view the entire menu here. Make sure you check out their incredible lunch specials.
This new location is not to be confused with Cancun Mexican Grill which apparently is located in Saline, Michigan too.
Cancun 3 will be located at 1375 East Michigan Avenue (former Ruby Tuesday). When an opening date is announced, I will update this article. Until then, you can enjoy dining at the Fenton or Linden location.
Congratulations to the Cancun Mexican Restaurant crew.
10 Of Michigan's Oldest Restaurants
Lakeside Dining In Genesee County And Lapeer County
18 Flint-Area Restaurants That Still Serve Food After 9 PM
Nowadays it is tough to find a place to grab a late-night bite with friends. Check out 18 places in the Flint area that still serve food after 9 pm here.