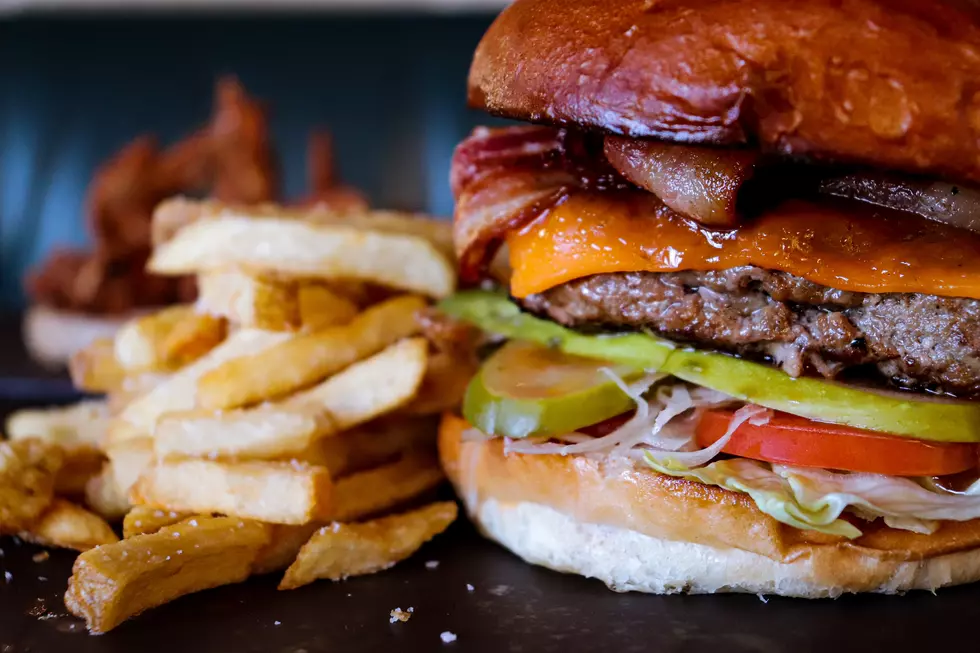 18 Flint-Area Restaurants That Still Serve Food After 9 PM
Aleisha Kalina via Unsplash
The days of most restaurants staying open late are long gone.
Since the COVID pandemic, many bars and restaurants in the area don't stay open as late as they use to. Unfortunately, that poses a problem for the night owls and second or third-shifters out there.
Nowadays, it is very difficult to find anything other than a fast food restaurant that is open late enough to grab a late dinner. That leaves many with the choice of fast food garbage, a stop at the grocery store (if it is open,) or just making something at home. Sure it is not the end of the world, but sometimes you just need a good bar burger or a delectable deep-fried morsel.
Don't worry, we've got you covered. Below you'll find a list of 18 different bars or restaurants that serve up food later than 9 pm on any given night. Some of the kitchens may still not be open as late as they used to, but hey, it's something. You'll thank them when that craving for wings or fried mozzarella sticks hits you after a few drinks with friends.
I called each of the places below to find out how late the kitchen stays open at each establishment throughout the week and listed them below. Just as a friendly reminder, be aware of the time. Don't be that jerk that strolls in at the very last second to place an order. Plan ahead and respect those working their ass off in the kitchen!
Check out the list below and if we missed any, be sure to pass them along in the comments.
18 Flint-Area Restaurants That Still Serve Food After 9 PM
Nowadays it is tough to find a place to grab a late-night bite with friends. Check out 18 places in the Flint area that still serve food after 9 pm here.
25 Defunct Bars in Genesee County and What They Are Now
Relive your youth and check out this list of 25 different bars and restaurants from Genesee County that are no longer in business and what they could possibly be now.
Check Out the Net Worth of 13 Famous Celebs from Flint, MI
Flint, MI has produced some serious talent over the years. Check out the net worth of 13 different famous celebrities from the city.
See What the Dort Mall in Flint Looks Like Today. Empty
The Dort Mall in Flint is looking pretty empty and almost abandoned nowadays. Check out how it looks and what is still inside here.
The Genesee Valley Mall in 2022. Have You Seen It Lately? [PICS]
The Genesee Valley Center in Flint, MI has gone through some rough times lately. If you haven't been in there in a while, see what it looks like not in the pics below.
Courtland Center Mall in Burton Looks Like a Ghost Town Movie Set
Malls in America seem like they are dying a slow death and Courtland Center in Burton, MI is no exception. See what's left inside the mall here.