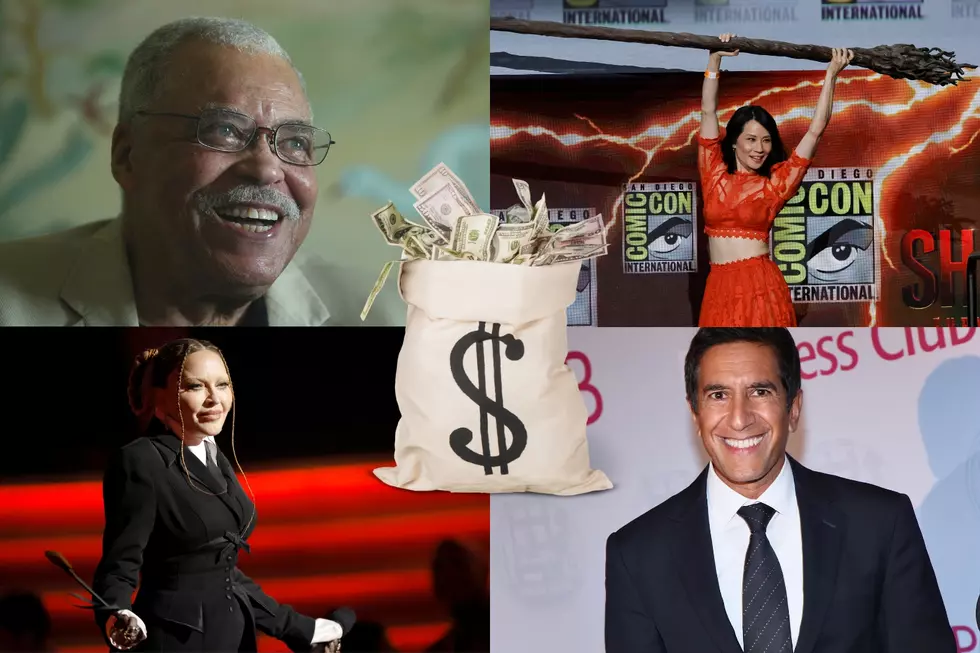 14 Famous University of Michigan Alumni and Their Net Worth
Getty Images
Some University of Michigan alumni are raking in the dough, but just how much?
Most people that attend a college or university throughout the state carry a lifelong feeling of community and pride. Once a Wolverine or a Spartan, always a Wolverine or a Spartan. With that, you always want to see people from your same school succeed.
So this article will hit the Wolverines of the world right in the feels. There have been quite a few famous people that have walked the halls of a University of Michigan campus and gone on to make boatloads of cash in their careers. Below you will find 14 famous and notable people with pretty impressive net worths after their experiences at UM.
SEE ALSO: 13 Central Michigan University Alumni and Their Net Worth
This list encompasses many walks of life. From musicians that are currently worth millions of dollars to tech gurus worth billions that have changed our lives forever. It is pretty incredible to see what these people have accomplished in the post-Wolverine days. The lowest net worth you'll see on the list is $4.5 million and the highest is an insane $77 billion.
The University of Michigan was founded back in 1817 making it the oldest university in the State. In fact, the University of Michigan was established before Michigan even became a state.
I will forever bleed Maize and Blue. Also, we have the best fight song out there...period. Fight me.
Source: Idolnetworth.com and allfamousbirthday.com
14 Famous University of Michigan Alumni and Their Net Worth
The net worth of these 14 University of Michigan alumni ranges from $4 million to $77 billion.
13 Central Michigan University Alumni and Their Net Worth
Many famous and notable people have attended Central Michigan University in Mount Pleasant, MI. Here's what their net worth is today.
21 Notable Michigan State University Alumni You May Recognize
Check out 21 notable alumni from Michigan State University throughout the years. So much great talent has walked through the doors.
18 Notable Eastern Michigan University Alumni You May Recognize
Eastern Michigan University's alumni come in many different forms. From athletes to comedians and judges to serial killers. Check out these notable EMU alumni.