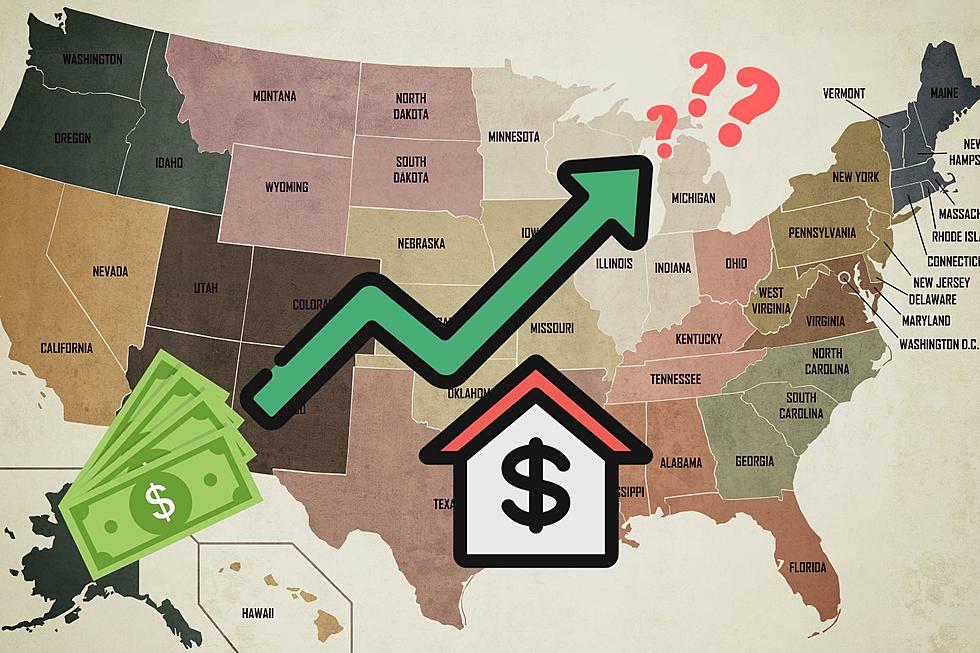 The Income Needed to Afford Rent in Michigan and Every Other State
Canva Pro
We all know that inflation is crazy right now. And not just inflation on things like groceries, clothes, and homes. We're talking just about everything, including rent.
Rent prices are astronomical, and people are having a hard time being able to afford the cost of living. Even if you have a decent income or hold down multiple jobs, being able to afford housing has become increasingly difficult.
With that in mind, how much would you need to make per hour to afford rent?
How Much Do You Need to Make Per Hour to Afford Rent in America?
The cost of living is different for each state, so the hourly wage required differs. And typically speaking, it's recommended to keep the cost of rent/housing to one-third of your gross monthly income or less.
To figure out just how much you'd need to make in each state, the National Low Income Housing Coalition took a look at the numbers and put out their annual Out of Reach report, which takes an in-depth look at rent prices versus wages.
Sad news, the NLIHC found that "rental housing is unaffordable for low-wage workers.
Minimum-wage workers Can't Afford Rent in Any State
As of right now, the federal minimum wage is $7.25 per hour. Granted, it can be higher from state to state, but that's just what you're guaranteed federally.
Based on that number alone, some people would have to work approximately two and a half minimum-wage jobs just to afford rent in some of the cheapest states.
How Much Money Do You Need to Make Per Hour to Afford Rent in Michigan?
To find out the housing wage necessary to rent a two-bedroom apartment at fair housing rent, take a look below. Find out where Michigan sits on the list.
The Hourly Wage Needed in Every State to Be Able to Afford Rent
For those struggling to make rent, the National Low Income Housing Coalition's Out of Reach report provides insight on the wage required to live in any state. It revealed a bleak picture for minimum wage workers seeking to rent a two bedroom apartment. See the hourly wage you'd need to be able to afford a two-bedroom apartment in every state.
Gallery Credit: Kristen Matthews
America's Top 10 Worst Cities for Renters
WalletHub
determined the worst cities for renters in the entire United States. These are the Top 10.
Gallery Credit: jrwitl
States Where It's Cheaper to Be Happy Than Michigan
A new study says a single person in Michigan needs a salary of $96,285 to be happy. Here are the 14 states where happiness can be achieved for less.
Gallery Credit: jrwitl