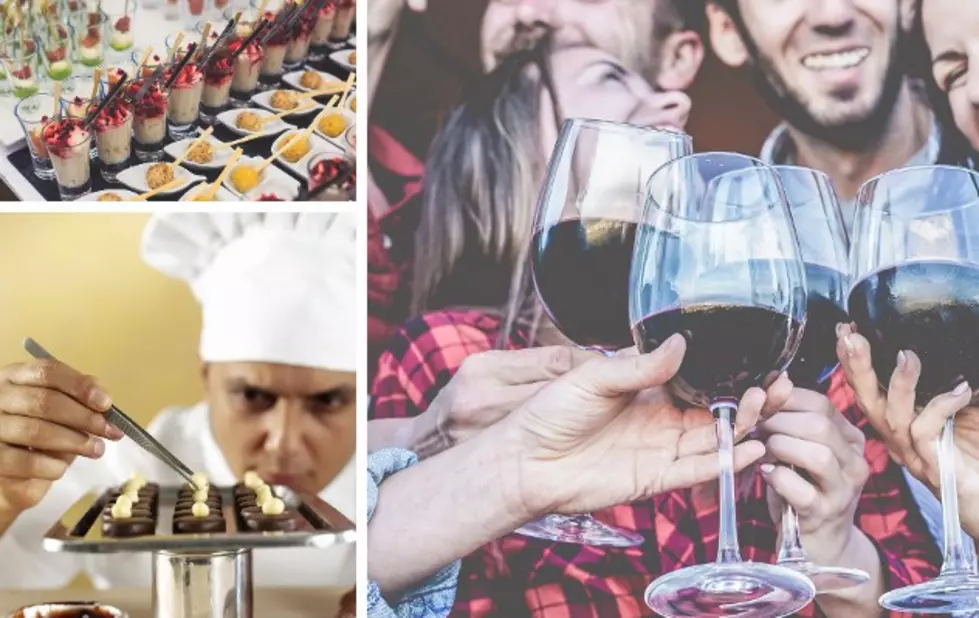 Hour Detroit Food & Wine Show 2022 – What You Need To Know
Townsquare Lab Photos
Hour Detroit's Food and Wine Show 2022 is getting closer. The event will feature some of Detroit's premiere chefs and sommeliers - a weekend filled with delicious food and wine. Here is everything you need to know about this awesome event.
When and where is the Hour Detroit Food & Wine Show?
The event kicks off Friday, August 12th, from 6:00 PM to 10:00 PM with a VIP Preview Night, presented by Visit Detroit. Attendees will enjoy premium wine pairings and food from select Hour Detroit's Best of Detroit-winning restaurants. Tickets are priced at $79 and can be purchased here. The event will be held at Huntington Place located at  1 Washington Boulevard in Detroit.
The show is open to the public on Saturday, August 13th, and Sunday, August 14th. Hours on both days are 1:00 PM until 5:00 PM. General Admission tickets are $49 and can be purchased here.
What is included with the purchase of a General Admission ticket?
General Admission tickets include the following,
Unlimited food samples
Live entertainment
Cooking demonstrations
Non-alcoholic beverage samples
Drink tickets will be available for purchase at the event and can be used to access tastings of the large variety of wines, beers, and spirits. Please note tickets are good for one day only, and there is no re-admission.
What vendors will be at Hour Detroit's Food & Wine Show 2022?
Are you getting hungry yet? For more on the Hour Detroit Food & Wine Show, check out the video below. If you do plan on attending, make a night of it - check out this awesome downtown Detroit Airbnb. Cheers.
MORE TO EXPLORE: Michigan Restaurants Featured On The Food Network
5 Popular Fast Food Spots Not In Michigan
Michigan Food Available On Goldbelly