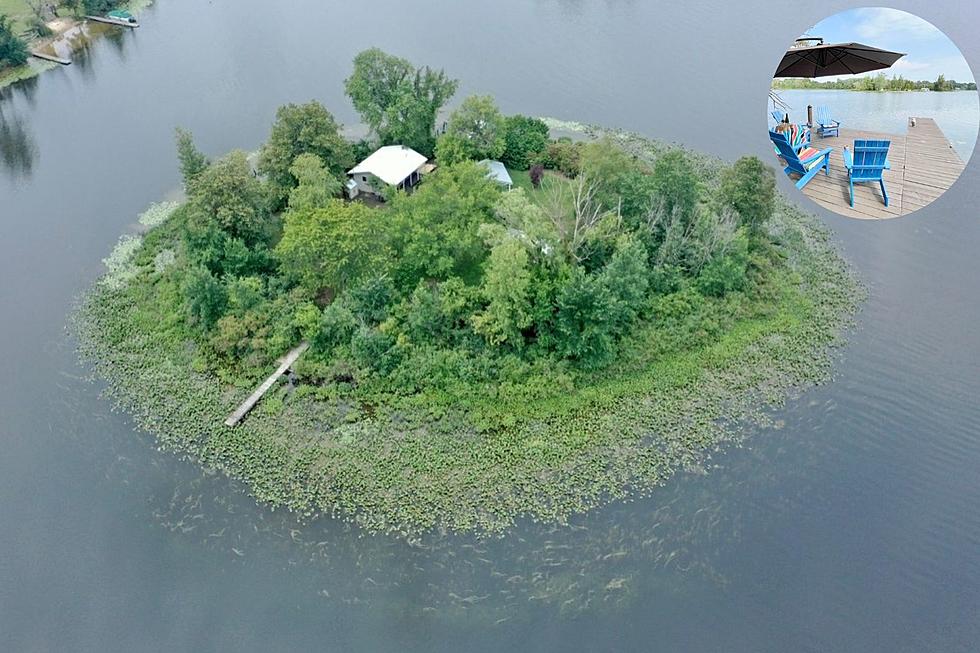 Here's Your Chance to Own Your Own Michigan Island For Under $1M: Look
Photo:Redfin
There's an island for sale on beautiful Pipestone Lake, and it's actually quite a steal. You can own your personal slice of Michigan heaven for under $1 million complete with a cottage & bunkhouse.
Listed turnkey complete with all furniture, pontoon boat, barge, and docks you would think this place would be on the market for a huge chunk of change, but no. Plot twist...you can own your own island for $600,000.
First, you can't beat the location. Situated on a beautiful Pure Michigan lake, that just happens to be one of the leading bass fishing lakes in Southwest Michigan, and only 90 miles from Chicago. Located in Eau Claire, Michigan this 2-acre island paradise is just what you need to unwind and unplug.
The cottage, small yet charming, is cute and cozy with just 1 bedroom and 1 bathroom. Pretty much a one room kinda deal, but who needs more when you are looking to just relax? Completely renovated, the bungalow includes a modern kitchen, bathroom, flooring, wallpaper, and beadboard ceiling. There is also electricity and well & septic to the island, just in case completely roughing it isn't your style.
If you are worried about space for a large family or guests, the current owners thought of everything. They added an adorable bunkhouse just steps from the main cottage that is great for sleeping as well as gathering and entertaining while enjoying the beautiful island scenery.
Can you imagine waking up and strolling around your own little "peace & quiet", enjoying a day on the water, and then kicking back by the fire while the sun sets all on your own island? The dream can become reality. Check out the full scene below, and contact listing agent Jasen Schrock at Century 21 Affiliated to make an offer.
Own a Little Private Slice of Heaven with Your Own Michigan Island
Grab Winston and head out to your own little slice of island heaven! Here's your chance to live like a modern-day castaway a'la Tom Hanks on your own private Michigan island. Located in Eau Claire, the island, complete with a turn-key cottage is for sale for $600,000. This secluded 2 acres of relaxation is perfect for those looking to escape with some privacy. Take a look!