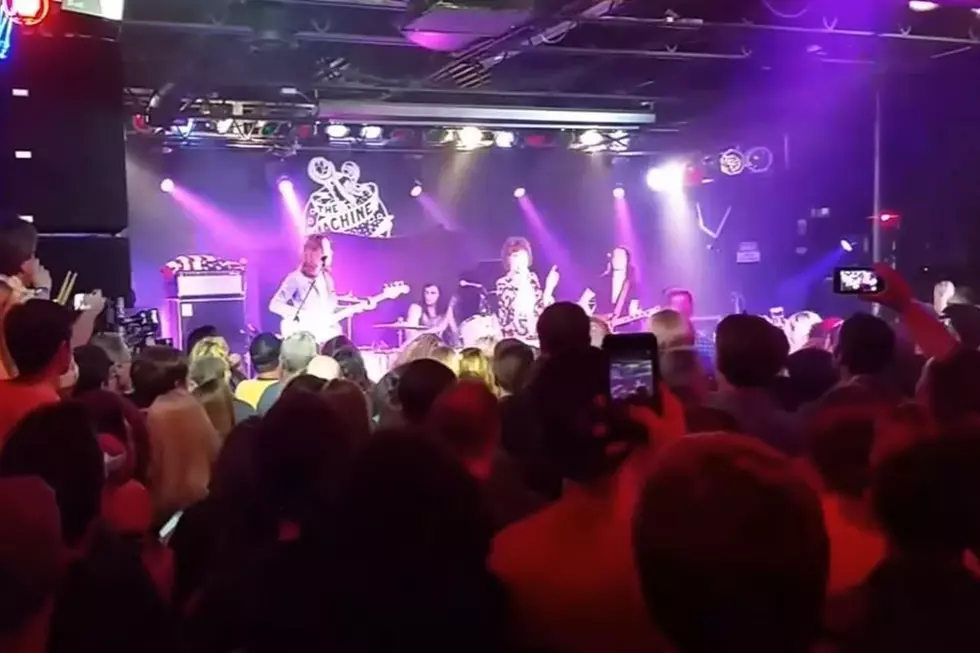 Watch Greta Van Fleet Perform in Flint at The Machine Shop in 2017
Paul Jarlock via YouTube
Greta Van Fleet was supposed to perform in Flint tonight at the Dort Financial Center. Unfortunately, that's not happening.
Last Friday, Greta Van Fleet canceled their sold-out shows scheduled for this week in Flint and Ypsilanti. Both shows were originally supposed to take place back in March but the band postponed and pushed those shows back to this week due to an illness within the band.
The band canceled both shows and posted a statement on social media on September 9, just after 5 pm.
Greta Van Fleet:
To our beloved Michigan fans,

Due to production and logistical issues outside our control, we regrettably must cancel the upcoming shows in Flint and Ypsilanti.

We truly wish the circumstances were different and we could see you next week.

Thank you for your long-standing support.

The remainder of the Dreams In Gold Tour 2022 is unaffected and will proceed as scheduled.

Refunds and more information will be available at point of purchase.

Josh, Jake, Sam, and Danny
As you can imagine, fans were not happy with the band's statement. I think the main reason they were upset was that no one had a clue what "production and logistical issues" meant. I think if the band had been a little more honest with their fans, they wouldn't have gotten so much backlash. Maybe one day we'll get the skinny on what really happened.
In honor of their show that was supposed to take place in Flint tonight, here's a video of Greta Van Fleet playing "Highway Tune" at The Machine Shop back in 2017.
13 Big Name Bands That Have Performed in Flint
This list contains some of the biggest names in rock to have ever performed in Flint, Michigan
Flint's Historic Capitol Theatre Opened in 1928 - Then and Now
Flint, Michigan's historic Capitol Theatre was built in 1927 and opened in 1928. It was renovated in 2017. See the before and after photos here.
25 Famous People Born in Good Ole Flint, Michigan
A list of 25 famous figures that were born in Flint, Michigan.
Flint + Saginaw's Most-Popular TV Anchors - Where Are They Now?
A lot of highly talented people have sat behind the anchor desks at the area's TV stations.
We're taking a look at some of the area's most popular news, weather, and sports anchors who have visited our homes electronically and then moved on.