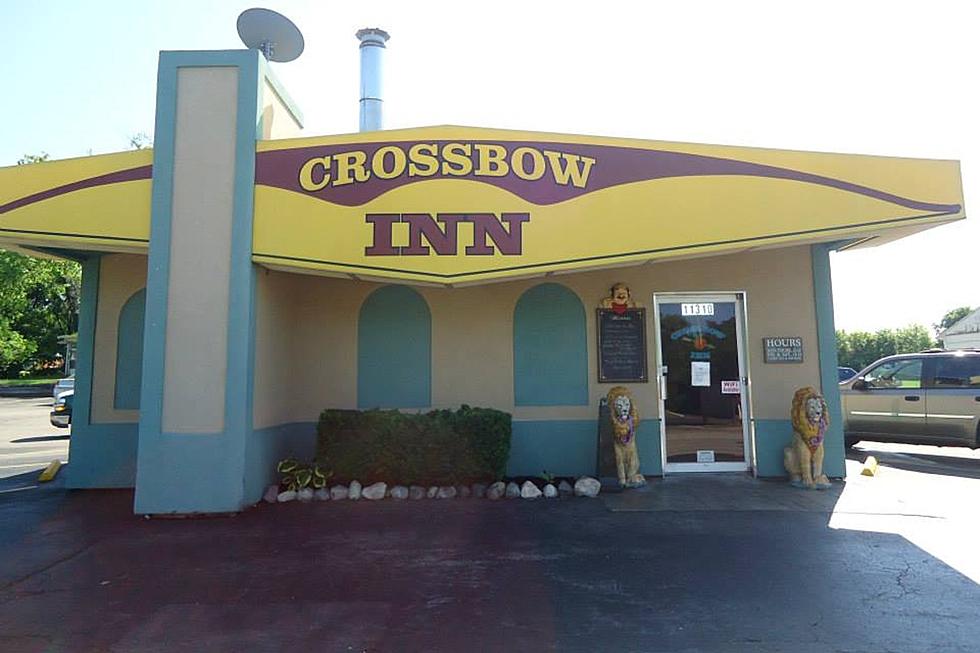 Grand Blanc's Crossbow Inn Closed Its Doors, but Not for Good
Crossbow Inn Facebook
Grand Blanc residents were a little concerned over the weekend when they thought their favorite restaurant in town had closed its doors for good.
If you made an attempt to grab lunch or dinner at Grand Blanc's Crossbow Inn over the the weekend, you probably found yourself a little disappointed as they were closed.
People were really confused by the closing because they didn't have a sign hanging of their doors stating why they had closed. However, they did post post a message on their Facebook page stating the were closing for four days to give their employees a break.
I first heard about the closing after Grand Blanc residents started talking about it on the Nextdoor app. A lot to people thought they had closed for good. One woman posted the following:
Thursday my husband and I stopped by for a late lunch (after 1pm) and their front door was locked but no notice as to why. Their regular hours were posted on the door too & they should have been open.
One family member cleared up the confusion after she posted a comment on the app:
Please know this & rest assured & my deepest apologies for this inconvenience. The owner is the main cook & does work anywhere from 80+ hrs weekly & needed & much needed break & had no one to cover him so he decided to close for a much needed break for a long weekend.
She said their was a note on the door but the manager took it down the day before they closed for the long weekend.
The good news, they're still in business and will reopen today (Monday) at 11 am.
I would have been so bummed if they'd closed for good, I love going to the Crossbow Inn. They truly have the best escargot around, it's so good.
Meet the Flint Area Folks Who've Competed for Real Money on TV Game Shows
Jeopardy, Wheel, Millionaire, you name it, Flint-area folks have been on it.
Over the last several decades, we've seen lots of people from our area competing for and sometimes even winning big money.
Our list includes a former Grand Blanc resident whose Jeopardy strategy is still used today and is reputed to be a maneuver that Alex Trebek hated.
And we even have one gentleman from Flint who's considered a game show expert, appearing on five different shows over the years.
This Michigan Castle Has a Mote, a Drawbridge, and All the Castle Things
Living in a real castle could be a reality. This home in Rochester, Michigan features a mote, drawbridge, secret rooms, hidden doors and passageways, and all the other castle things you need to make your life more ... castle-ey.
It's currently listed on
Zillow
for the low-low castle price of $2,299,000.
Take a Look at 30 Michigan Cities That Outsiders Can't Pronounce
Some Michigan cities have names that are really hard to pronounce, especially for outsiders. Check out 30 of those cities right here.