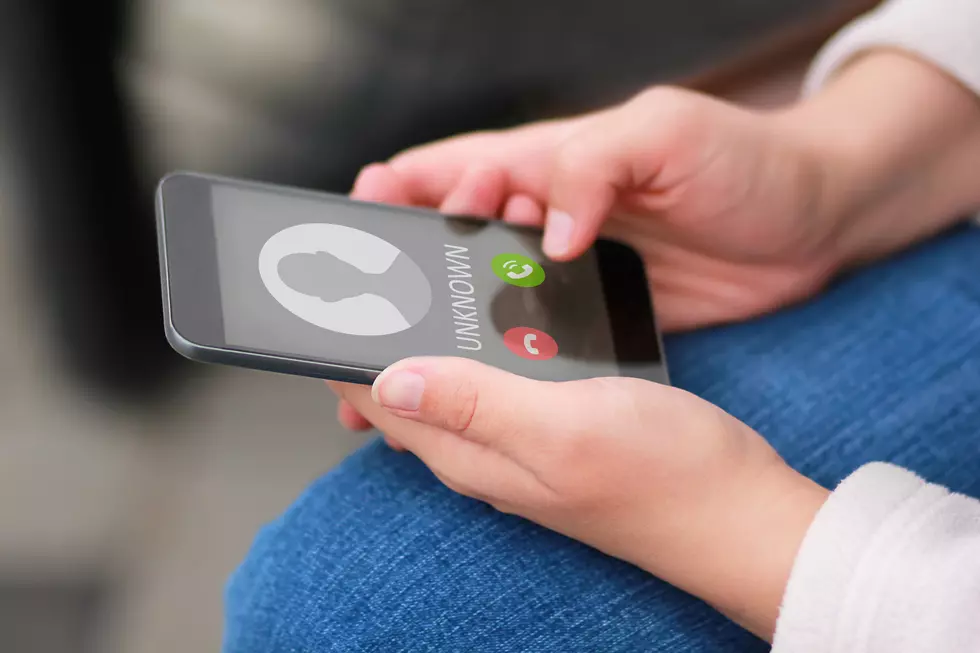 Genesee County Health Department Issues Phone Scam Warning
Oleksii Spesyvtsev
The Genesee County Health Department is issuing a warning to residents in the area about phone scams.
A health department representative says to be on the lookout for someone who calls claiming to be an employee of the department. The warning comes after a Genesee County resident informed them of a suspicious caller claiming to be a representative of the health department.
The Latest Phone Scam
According to WNEM-TV, the nature of the scam call was about a department grant that the caller claimed the resident was qualified to receive. But of course, the caller asked for the resident's banking information in order to apply for the grant.
The resident knew better - (s)he asked the caller for their name and badge number. That information wasn't provided, so the resident hung up and notified the Genesee County Health Department of the attempted scam.
GCHD Confirms the Call Was a Scam
A representative from the Genesee County Health Department tells the TV station that members of their staff will never call residents and ask for payment information.
Dr. Hackert is a medical health officer with Genesee County.
"If you receive a call and are unsure if it is a scam, ask the caller for their name, a return phone number and avoid sharing any personal information over the phone," Dr. Hackert said. "Report suspicious behavior to the authorities."
It's always a good idea to reinforce with elderly relatives and those who may be more vulnerable to scammers.
If you suspect someone is trying to scam you, notify your local police department.
Seven Michigan Towns on 'America's Safest Cities' List
There are a lot of advantages to living in a small town. Ofthen, they're close-knit communitites where everyone seems to know just about everyone and they often boast of low crime rates.
Seven Michigan Townships made the list of 'America's Top 100 Safest Cities' and we're proud to say that two of them are right here in the immediate area.
The information was compiled by SafeWise, using the latest FBI crime data on violent crimes and property crimes.
$2.4M Metamora Magazine Worthy Estate is Private Paradise
Located on 23 acres in Metamora, Michigan, this estate is not only gorgeous inside, but an outdoor dream. This private resort-like retreat features a theater room, game room, cedar sauna, heated saltwater pool, hot tub, and lakeside living. Better yet....there's a playhouse that you could actually live in complete with electricity, heat, and an intercom to the mainhouse. Did we mention a zipline on the property as well? You may never leave home!
Flint + Saginaw's Most-Popular TV Anchors - Where Are They Now?
A lot of highly talented people have sat behind the anchor desks at the area's TV stations.
We're taking a look at some of the area's most popular news, weather, and sports anchors who have visited our homes electronically and then moved on.