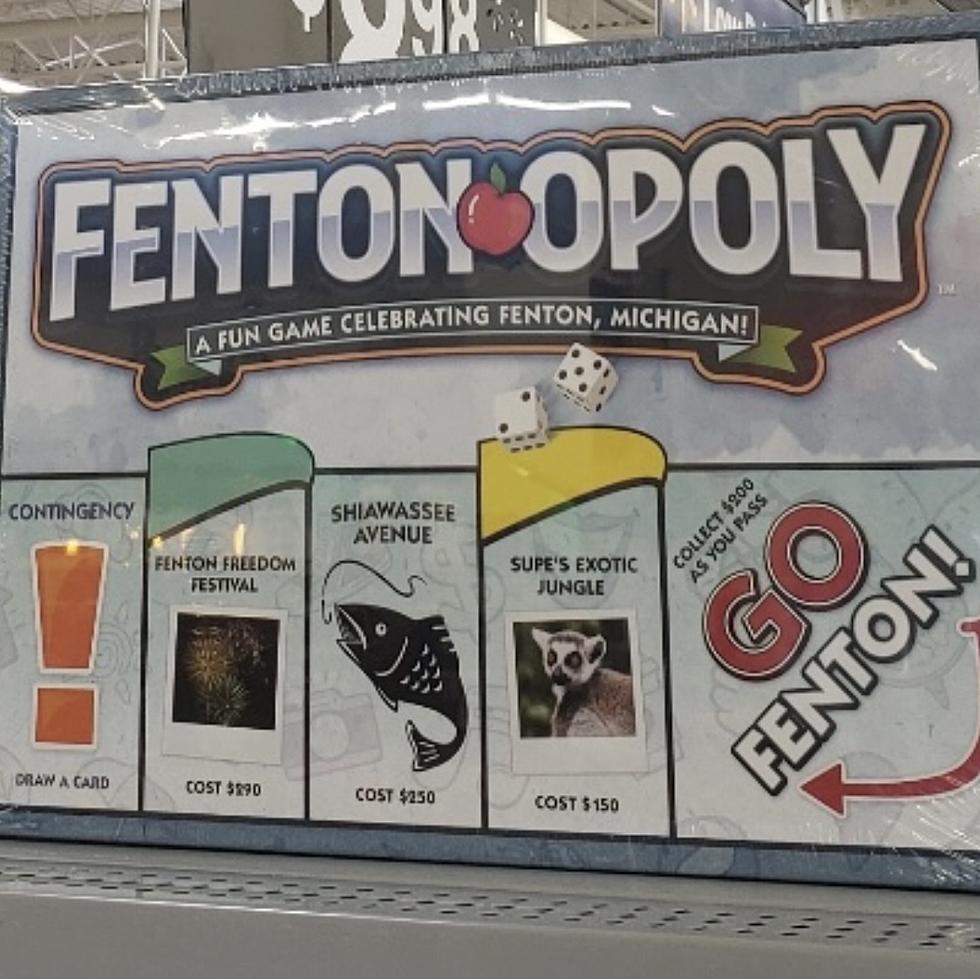 Do You Want To Play A Game? Fenton Opoly Is Out Now
Chris Monroe Photo
First there was Burton Opoly, then Lapeer Opoly - it was only a matter of time until Fenton had its own board game too. I am happy to report, that day has come. Fenton Opoly is now available for purchase.
F
I think the name of these board games is self explanatory, but if you are not familiar - these game are Monopoly knock off. Instead of landing on Boardwalk or Park Place, you could be landing on Shiawassee Avenue or the Fenton Freedom Festival when you play Fenton Opoly. I don't know if the Corner Bar in Fenton made the board, but it should have. Trust me, I have landed there plenty of times.
If you are interested in buying Fenton Opoly, you can find it at the Walmart in Fenton for $19.97. I suggest getting one soon, I know the Burton and Lapeer versions were going fast.
I did try to find a picture of the board online, but unfortunately I could not. Here are my predictions as to what may appear on the board, or better yet - what I would have put on the board
The Corner Bar
El Topo
The Fireplace
Crust
The Laundry
Vg's Food Center(s)
The Fenton Gazebo
Spicer Orchards
Balloon Quest Balloon Rides
Fenton Farms Golf Club
I definitely would put the new XOLO in Fenton on the list, but unfortunately they are not open quite yet. I do realize I picked a lot of bars and or restaurants - I am sure that does not come as a surprise to you.
Let me know if you pick up Fenton Opoly - we can make it a drinking game I am sure.
SEE MORE: Michigan Landmark Postcards Featuring Negative Yelp Reviews
READ MORE: 10 Conspiracy Theories With Michigan Connections
MORE: Seven Crazy Michigan Town Names Explained