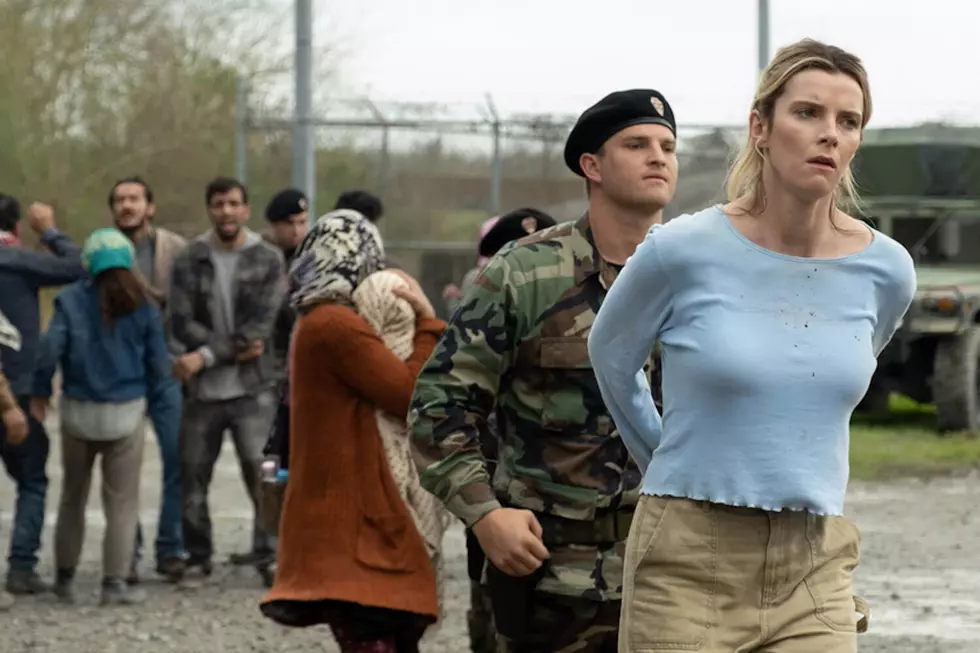 Director of Canceled Film 'The Hunt' Says He Wanted to 'Poke At Both Sides' Equally
Universal
It's been less than two weeks since Universal canceled the release of The Hunt, their thriller about a dystopian world where liberal elites hunt "deplorables" for sport. The director of the film, Craig Zobel, finally gave an interview about his movie and his feelings about the fact that its release was scuttled after mounting controversy — and he had some interesting things to say.
Speaking via email to Variety, he claimed that his ambition with the movie "was to poke at both sides of the aisle equally" and that his team sought to "entertain and unify, not enrage and divide." In his words, Zobel insisted that he wanted...
...to make a fun, action thriller that satirized this moment in our culture — where we jump to assume we know someone's beliefs because of which 'team' we think they're on… and then start shouting at them. This rush to judgment is one of the most relevant problems of our time.
His words are mighty ironic, given the fact that film was pulled from release before anyone actually watched it because as details of its story began to leak out, conservatives began to hold it up as an example of the "danger" that Hollywood poses to America. (It is also ironic that, per Variety, The Hunt was co-written by Nick Cuse, a "registered Republican," lending credence to Zobel's argument that the film was not simply a smear against any one particular political ideology.)
It is quite possible conservatives would have been offended by The Hunt. It's also possible liberals would have been offended by The Hunt. (The liberals sure sound like the monsters in this scenario, don't they? Variety says the script for the film they read makes it clear "the original intention was to depict working-class conservatives as the heroes.") But if we don't get to see it and judge for ourselves, we'll never know.
Gallery — The Best Horror Movie Posters of All Time: