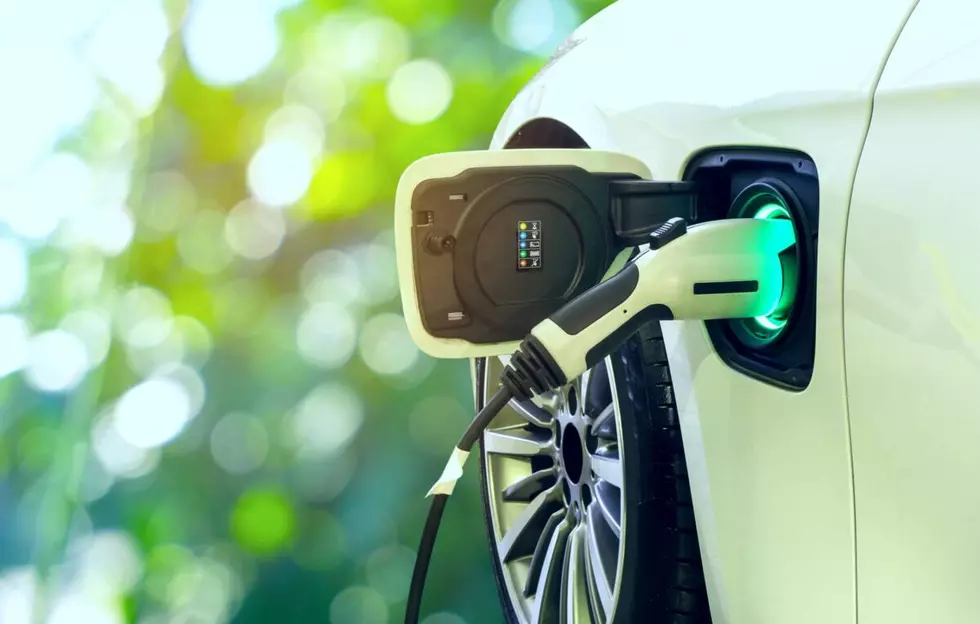 Bishop Airport Installs Rapid Chargers for Electric Vehicles
Shutterstock
You may not have an electric vehicle yet, but the day is coming. As more and more people are working to reduce their carbon footprint, Bishop Airport has installed two rapid-charge charging stations for electric vehicles.
SEE ALSO:  Traverlers Frustrated by Airline Staff Shortages in Flint
These rapid charging stations are two of only 36 such units throughout the state of Michigan.
Bishop Airport CEO Nino Sapone says the airport is doing its part to help travelers who are committed to using clean energy.
"Electric vehicles are vital to a clean energy future and we're always seeking new opportunities to help our state at the forefront of a clean energy economy," Sapone told Flint TV station WJRT-TV. "The new chargers will help build our local EV infrastructure and pave the way for a clean future."

 
Impressive, Rapid Charge
Bishop Airport formed a partnership with Consumers Energy to install the rapid charging stations. These units boast impressive statistics, able to charge most electric vehicles to about 80 percent capacity in about a half-hour while taking just 90 minutes to top off the battery.
The chargers are located in the airport terminal lot.
Concerns about where to locate charging stations to the list of questions consumers have before deciding to buy an electric vehicle.
Consumers Energy's Executive Director for Electric Vehicle Programs Sarah Nielson says the new stations make it convenient for travelers looking to see our state.
"Fast charging locations like this make EV driving even more convenient for Michiganders, not only as they drive across our state but as they travel the country from Flint," Nielsen tells WJRT.
MEMORIES OF WJRT-TV, FLINT
Flint + Saginaw's Most-Popular TV Anchors - Where Are They Now?
A lot of highly talented people have sat behind the anchor desks at the area's TV stations.
We're taking a look at some of the area's most popular news, weather, and sports anchors who have visited our homes electronically and then moved on.
This House of Mirrors is Super Shiny Inside (and a wee bit Hideous)
This house of mirrors, located in Oakbrook, Illinois, is something to see.
The owners put mirrors everywhere they could think of, including the edges of the pool table.