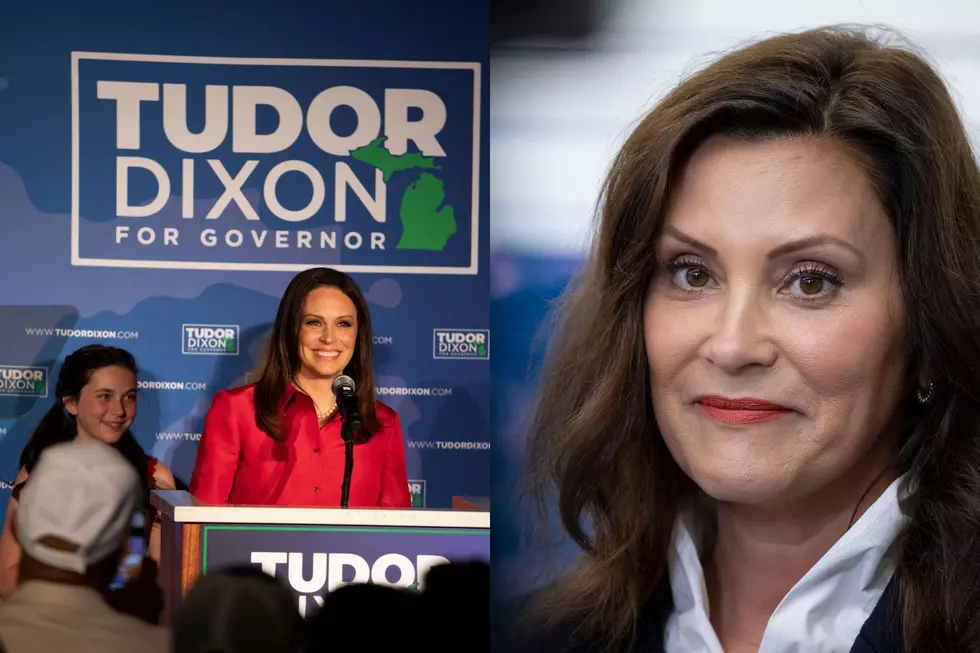 And So it Begins: GOP Official Says Dixon is 'Hotter' Than Whitmer
Getty Images
Not even 24 hours after the polls were closed, a Michigan Republican official has declared that Republican gubernatorial candidate Tudor Dixon is hotter than Michigan Governor Gretchen Whitmer.
SEE ALSO:  Michigan Man Turns in His Sister for Using Dead Mother's ID to Open Credit Cards
The remark was made Wednesday - the day after Michigan's primary election - at a GOP unity luncheon.
We didn't think it was possible to make politics any seedier than it already was, but it turns out we were wrong.
What Was the Exact Quote?
Surprisingly, the quip was uttered by a female, state party co-chair Meshawn Maddock, who reportedly said, "Tudor Dixon is a much younger, smarter, and hotter Gretchen Whitmer."
Rachel Louise Just quoted the GOP leader in a Tweet that was made around lunchtime Wednesday, supposedly from the venue where the unity luncheon was held.
Reaction to the Comment
Deadline Detroit pored through the Twitter thread and reports that dozens of Twitter users chimed in, calling the remark "disgusting," "a disgrace to all women," and evidence that "misogyny is on the ballot."
Only One Candidate Responded to the Quip
A campaign spokesman for Governor Whitmer responded to the gaffe, saying in part:
"There are clear contrasts in this race on the issues that actually impact Michiganders' lives."
Deadline Detroit reports that the Dixon campaign did not take the opportunity to weigh in.
8 Types of Karens You Might Encounter in Michigan and What to Do
Karens come in all shapes and sizes in Michigan. Here are just a few of the types you could encounter and what you can do when it happens.
28 Funny Michigan Strip Club Reviews to Make You Laugh
The review sections on Google can often provide great entertainment depending on the topic. Check out these 28 funny reviews of strip clubs in Michigan.
This Cozy UP Cabin is Way, Way Off the Grid
Here's a way to put miles and miles between you and your neighbors. (But this cabin in the middle of 80 acres in the UP also puts miles and miles between you and civilization.
And since you asked, there is power. At least some of the time thanks to a solar system with battery backup.