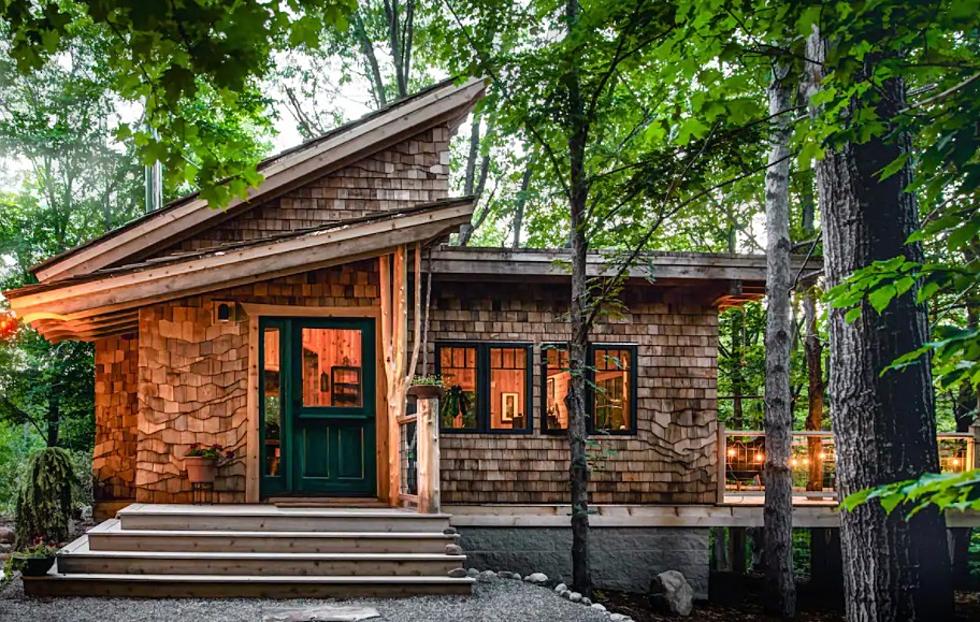 This Handcrafted Michigan Airbnb Is Absolutely Breathtaking [Gallery]
Cathy via Airbnb.com
Are you one of those people who always says "I need a vacation," but never actually takes one? Hey, I totally understand. I feel like there's too much I have to do, so I don't have time to take a break.
I don't care who you are, we all need a break every now and then. It's so important to unplug and do something nice for yourself. Lucky for you, I took it upon myself to try to help you book your next trip.
The Handcrafted Cabin in Traverse City
I'm not exaggerating when I say I have gone through the pictures of this place ten times. This cabin, also referred to as "The Snug," is only six miles from downtown Traverse City and it's ABSOLUTELY beautiful.
Not only is its design unique, but the art is amazing too. All of the artwork displayed supports woman artists and artists from marginalized communities.
It's a great place to celebrate a special occasion with your loved one or to reset by yourself. The house features one bedroom with a skylight over the queen sized bed so you can fall asleep under the stars.
One of my favorite spots is the cedar deck because it has a Caribbean swing chair. If you know me, you know how much I love my hammock.
If you're hoping to get some more lake time before summer ends, it's located near Lake LeeLanau and Sleeping Bear Dunes.
The Snug is such an amazing experience that it's received 4.98 stars. Here's what one guest had to say about their stay;
This was the most magical, inspiring, and beautiful travel experience we have ever had! Cathy welcomed us with a bottle of wine and a host of recommended hikes, restaurants, and beaches to visit. We couldn't have found a more special place to retreat to, and Cathy's personal touches made it truly unforgettable.
Keep scrolling for pictures of your next Airbnb trip. Find more information on booking here.
Traverse City's Beautifully Handcrafted Cabin
Unwind and unplug with your significant other or by yourself at this secluded Airbnb in Traverse City, Michigan.
The 200 ft. Tiny House in Charlevoix, Michigan
Unplug and live minimally for a weekend in Northern Michigan.
The Adorable Tiny Treehouse Airbnb in Holly
Spend a night in the trees and under the stars in Holly, Michigan.
The Revamped Cigar Box Factory Airbnb in Traverse City
Are you looking for a unique place to stay in Traverse City? We may have found the perfect spot for you.