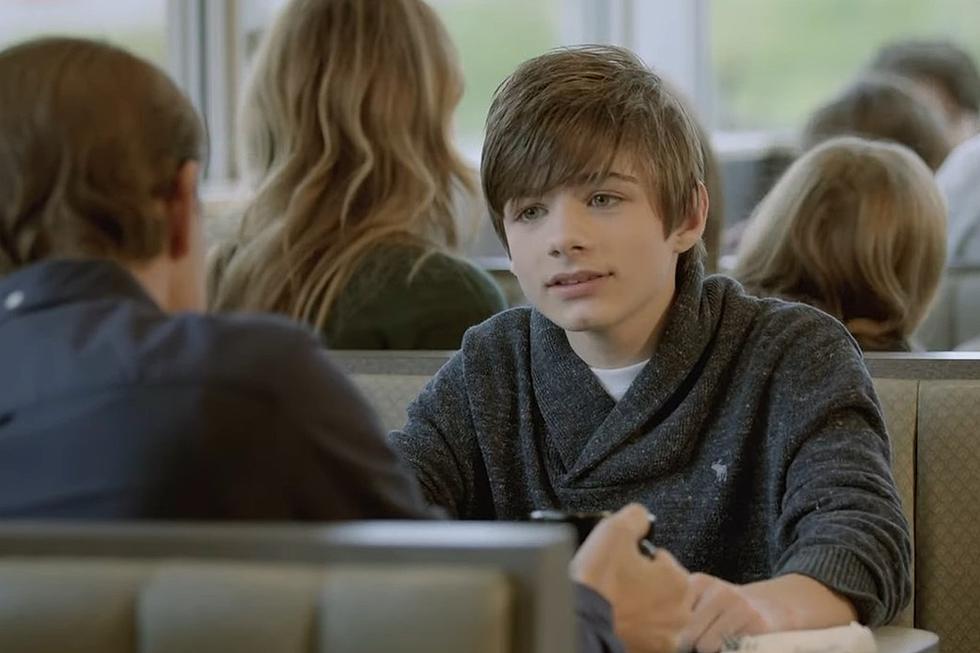 Acting is a Way of Life for This Promising Young Star from Hartland
ComingSoon.net via YouTube
Acting is something that just seems to come naturally for Brayden Eaton, a promising young teenage actor from Hartland.
The 14-year-old keeps landing roles and they just seem to keep getting bigger and bigger. In his latest project, 'Dinosaur Cove,' Eaton takes on the role of Riley Harrison, a young boy who stumbles upon a top-secret project in the small town of Dinosaur Cove.
The film is expected to be available on major streaming services sometime in the spring of this year. The trailer for the flick is below.
According to the website comingsoon.net:
"Riley claims he has seen a real dinosaur, to which his dad Wyatt Harrison (Jared Withrow), and love interest Dr. Starr (Holly Houk) quickly write it off as a coping mechanism for his grief," says the official synopsis. "Villians Mr. Bigg (Mo El-Zaatari) and Dr. Vandersaurean (James Pilachowski) responsible for the creature and its accidental release, try in desperation to recover it and capture young Riley before the public finds out about their diabolical plans."
Eaton spoke with Livingston Daily about his success fo far as an actor and says acting is much more than just pretending, it requires real emotion.
"You have to be very vulnerable to the character," he said. "To be able to express such emotions, you have to be the characters, imagine you are the characters. Actors have good imaginations, and you have to get yourself there mentally. I'm not pretending. You are drawing on real emotion."
Eaton's parents couldn't be prouder. His father Jason is a teacher in Hartland and his mother Wendy is an early childhood and family pastor in Flint. They tell Livingston Daily that they are "along for the ride."
Read the full interview with Braydon and his parents here.
.https://youtu.be/ZX706X41UPg
Michigan Home Comes Complete With It's Own Plane Runway
A pilot's dream! This home in Zeeland, Michigan comes complete with it's own runway so you can pull your plane right up to your house!
Detroit Zoo Reopens Polk Penguin Conservation Center: Look
The Penguins are back home at the Detroit Zoo. The largest penguin facility in the world has reopened to the public. Closed since September 2019, the facility underwent renovations and upgrades that included a section of glass flooring that allows guests to see birds swimming below their feet, repainted rock surfaces, the creation of more nesting areas, a second snow machine within the habitat, upgrades to the water and air filtration systems, enhanced lighting and exhibits that focus on changing climate and the resulting loss of sea ice.
Now, everyone is getting acclimated to their new home and loving every minute, and that includes the visitors to the zoo!
Take a look.
The 10 Best School Closing Videos of All Time
When it comes to school closing announcements, a robo-call or text just won't do. These school principals and superintendents have taken it to a whole new level.
Check out our ranking of the top 10 best school closing videos of all time.