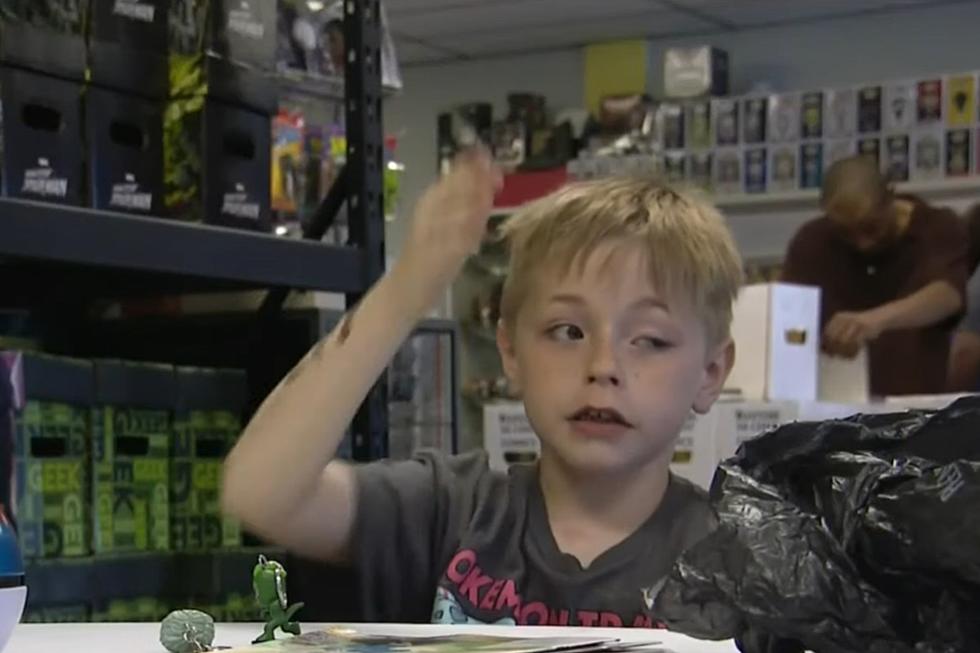 8-Year-Old Taylor Boy Sells Pokemon Cards to Pay for His Dog's Surgery [VIDEO]
Click On Detroit | Local 4 | WDIV via YouTube
Bryson Kiliman loves his dog, Bruce. And the 8-year-old from Taylor Michigan would do anything to save his pup's life.
So when Bryson learned how much money his parents were going to have to fork over for vet bills for his sick pooch, he decided it was time to sacrifice something he loves.
Bryson decided to sell his Pokemon cards.
How Sick is Bryson's Dog?
The boy's four-month-old puppy Bruce was diagnosed with Canine parvovirus, often referred to as parvo. Parvo is a treatable infection but it should be taken seriously.
Bruce spent several days in the vet's care, so the costs to the family were more than they could afford.
Bryson tells WDIV in the video below that he noticed a change in the pup's behavior.
"He didn't want to play one day," Bryson said. "Then he started to get slower and he didn't want to play."
Bryson loves Pokemon
Bryson really loves Pokemon, his grandfather, David Cole tells Detroit TV station WDIV.
"Every year when he comes up for his birthdays, for Christmas, for whatever, when we take him shopping and stuff like that it's Pokémon, Pokémon, Pokémon," Cole said. "For him to get rid of them is something huge."
So Bryson began selling his Pokemon cards at a stand on the side of the road. His family helped him set up a GoFundMe page.
Bryson Hopes to Help Other Families
Now the boy is endeavoring to help other families who are struggling to pay vet bills. His family will hold a fundraiser at Warpzone Comics in Riverview. More details on the event are here.
SEE MORE: Animals That Are on Michigan's Endangered Species List
LOOK: Here Are 30 Foods That Are Poisonous to Dogs
To prepare yourself for a potential incident, always keep your vet's phone number handy, along with an after-hours clinic you can call in an emergency. The ASPCA Animal Poison Control Center also has a hotline you can call at (888) 426-4435 for advice.
Even with all of these resources, however, the best cure for food poisoning is preventing it in the first place. To give you an idea of what human foods can be dangerous, Stacker has put together a slideshow of 30 common foods to avoid. Take a look to see if there are any that surprise you.