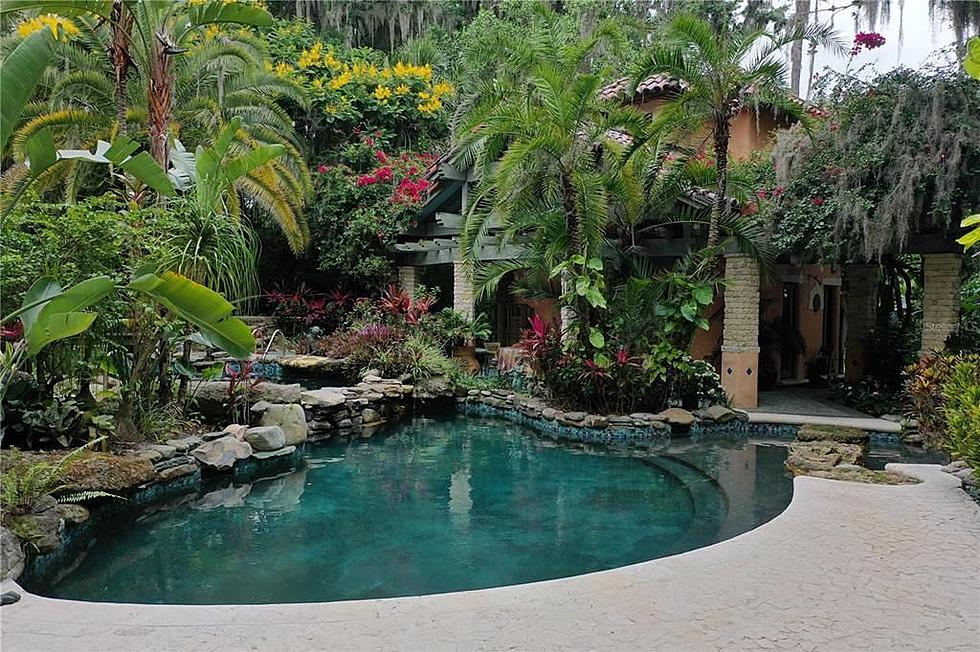 $25 Million Dollar 'Jumanji' Style Mansion Is Absolutely Stunning
SVN Saunders Ralston Dantzler,
Welcome to the jungle.
Fans of the movie Jumanji will be in awe of this Florida mansion. Being called Orlando's most expensive mansion, this one-of-a-kind home is priced at a cool $25 million dollars. Allow me to take you on a photo gallery tour of  Entrelagos (yes, this mansion has a name).
This giant home is described as extraordinary - and believe me, it is. It is all in the details my friend. From the intricate staircases to the rooftop view, and wait until you see all of the green plants inside and outside of this home. Did  I mention Entrelagos sits on its own private peninsula? It does.
This beautiful three-story home is over 14,000 square feet, featuring seven bedrooms and nine bathrooms. But wait - there is more, this gated community property also includes a two-bath guest house and separate staff quarters located above a five-car garage.
This place is an outdoor lover's dream, located on the water with a private boat dock. There is also plenty of room for outdoor entertaining. How does a cabana bar with a full summer kitchen, spa, steam room sound? If you enjoy fireworks, according to the real estate listing by SVN Saunders Ralston Dantzler, you will be able to see Disney World's evening firework show.
I could continue to tell you more about this home, including all of the handcrafted railings and staircases, custom iron, and floor work - but it is time for you to see it for yourself. Kick back, grab a cocktail and enjoy your tour of what has been dubbed the Jumanji home.
Entrelagos - The Jumanji House